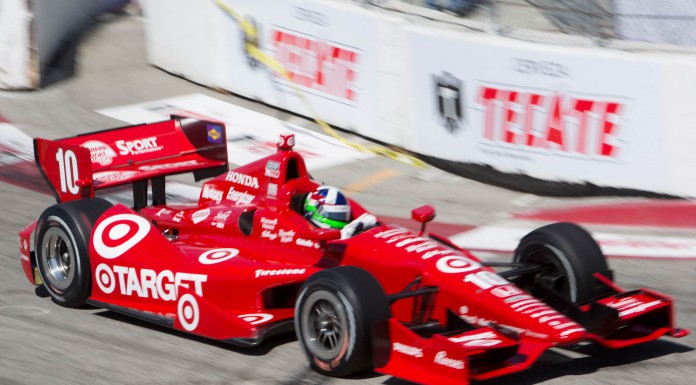 After crashing heavily at the Houston Grand Prix early last month, world-renowned IndyCar racer Dario Franchitti has confirmed he is retiring from racing due to the serious head and spinal injuries he suffered during the horror smash.
For any of those not familiar with IndyCar racing in the United States, Franchitti is essentially the equivalent of Michael Schumacher to Formula One. With four world championships since 2007 and dozens of wins, he is a legend of the sport. Franchitti has also been extremely successful at the Indianapolis 500 winning in 2007, 2010 and 2012. Even for those that haven't seen Franchitti race before, you would have inevitably heard of this brilliant race driver simply through his instantly recognisable surname.
In an official statement confirming the news, Franchitti said, "Racing has been my life for over 30 years and it's really tough to think that the driving side is now over. I was really looking forward to the 2014 season with Target Chip Ganassi Racing, with a goal of winning a fourth Indianapolis 500 and a fifth IndyCar Series championship.
"I'd like to thank all my fellow competitors, teammates, crew and sponsors for their incredible support over the course of this amazing ride. I'd also like to thank Hogan Racing, Team KOOL Green and Andretti Green Racing for the opportunities to compete on the racetrack, and especially Target Chip Ganassi Racing, who have become like a family to me since I joined their team back in 2008. I would be remiss if I didn't thank all my fans around the world. I can't thank you enough for standing by my side for all these years."
GTspirit wishes Franchitti all the best in his ongoing recovery!