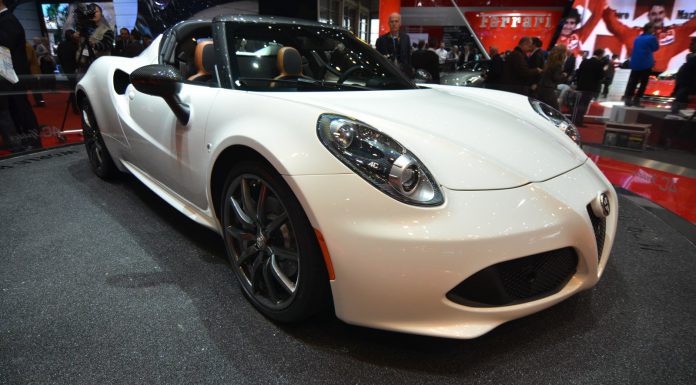 One of the major differences between the concept variant of the lightweight Alfa Romeo 4C sports car and the road-going version are the headlights. The concept featured more traditional headlights while the production car features rather strange headlights absent of the clear plastic 'shell' which is featured on pretty much every current car imaginable.
Interestingly, the Alfa Romeo 4C Spider debuted at the recent Geneva Motor Show 2014 and with it came much more traditional and visually appealing headlights. Now it can be confirmed that the 4C coupe will be available with these lights but will continue to come standard with the rather strange seemingly insect inspired ones we've become accustomed to.
Of course, for a car like the Alfa Romeo 4C which is almost purely focused on the driver, the headlights are a rather minor issue. After all, the car itself tips the scales at a very mere 895 kg thanks to its extensive use of lightweight carbon fiber.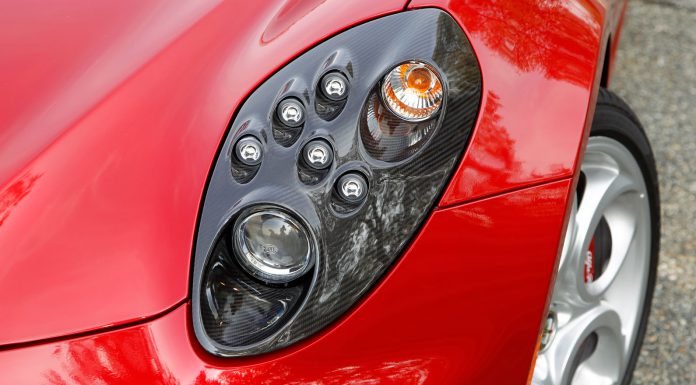 Beneath the lightweight body, it features a 1.75-liter four-cylinder turbocharged engine delivering 241 hp at 6,000 rpm and 350 Nm of torque at 2,100 rpm-3,750 rpm. While such a powertrain doesn't sound all that impressive, the 895 kg dry weight of the Alfa Romeo 4C makes it sprint to 62 mph in just 4.5 seconds.
[Via Autocar]