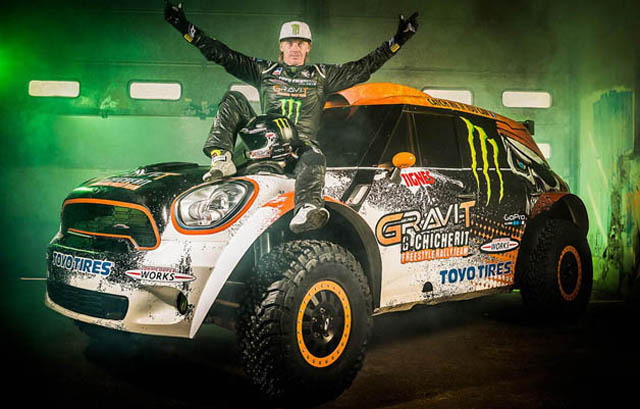 Back in May 2011, Tanner Foust set a world record for the longest jump ever performed in a car as he soared for 332 feet at the Indy 500. However, French daredevil Guerlain Chicherit recently announced that he was aiming to break Foust's record in a modified Mini Countryman rally car.
[youtube]https://www.youtube.com/watch?v=rOmO0RKN9ww[/youtube]
Recently, Chicherit put his plan into action and in the snow, approached the jump at breakneck speed. While he managed to soar far enough, when approaching the landing ramp, the car nosedived and landed straight on the front end. This sent it spiralling into the air where it twisted and span violently.
While the record attempt failed, Chicherit was lucky enough to walk away from the horrific crash.