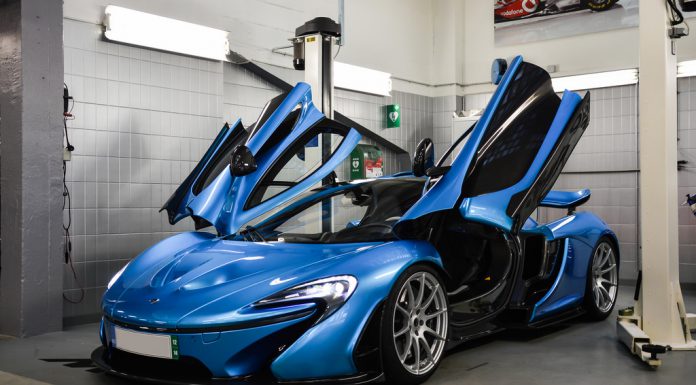 The Geneva Motor Show 2014 proved to be one to remember, however, there was another attraction in the Swiss capital, an electric Baby Blue McLaren P1!
The car attracted huge crowds and was photographed under the garage lights at the cities McLaren dealership by photographer Nico Decomis
The McLaren P1's incredible performance sheet reads like this; it has a 727 hp, turbocharged 3.8 liter V8 petrol engine paired with a lightweight electric motor helping to deliver 903 hp overall. When both of the power plants are working in unison, the P1 can reach 300 km/h from a standstill in just 16.5 seconds and accelerate on to an electronically limited top speed of 350 km/h.