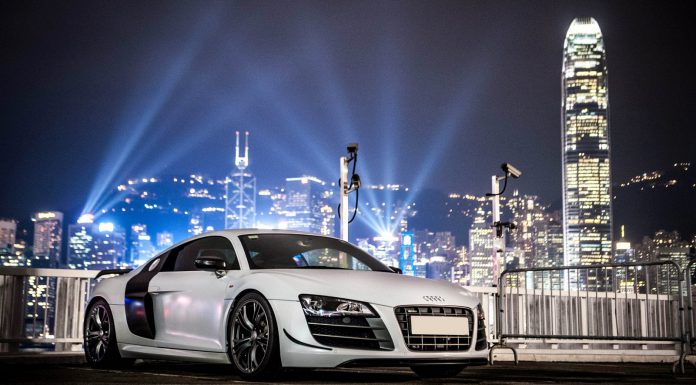 The Audi R8 was a massive success when launched back in 2007. The cars looks and spectacular V8 was a fantastic combination that meant the car soon drew up quite a long waiting list, testament to the cars all-round abilities! A Lamborghini sourced V10 was then shoehorned into the body in 2008 for those who craved a little more power. Finally in 2011 a hardened, faster and even quicker car was born. The R8 GT.
Initially released in 2010, the Audi R8 GT coupe is limited to just 333 units worldwide and weighs an impressive 100 kg less than the standard Audi R8 V10. Peak power was then lifted to a Gallardo LP560-4 equalling 552 hp thus making for a 0-100 km/h sprint in just 3.6 seconds and a top speed of 320 km/h.
This superb image was captured by Linus Lam in Hong Kong, its unmistakable skyline providing the epic backdrop to the image.