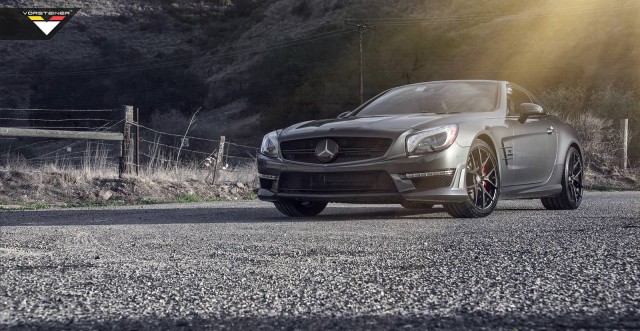 When it comes to aftermarket customization, many supercar owners default to the idea of getting flashy wheels. Though sometimes over the top, there are a lot of very tasteful combinations that can suit most vehicles.
This stunning 2014 Mercedes SL 63 AMG roadster features Flow Forged V-FF 101 wheels in matte black, fitted with a double staggered setup with 19×8.5J in the front and 20x11J in the rear, the lightweight V-FF 101 wheels in matte black suits the already aggressive characteristics of the SL 63 AMG.
Already wearing a matte grey wrap, the Vorsteiner wheels add a very clean, yet menacing look the the dark-themed Mercedes.
Though this SL 63 AMG might not scream "look at me," but it does draw in the eye. Upon a closer look, the forged V-FF 101 wheels help capture the essence of aggression with the car.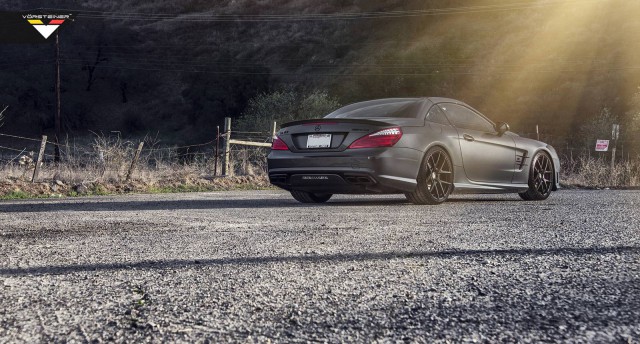 Completely redesigned from the previous model year, the 2014 SL 63 boasts a naturally-aspirated V8 with 557 horsepower, in addition to an impressive 275 lbs. weight reduction compared with its predecessor. The AMG Performance Package-equipped SL63 launches the car to 100 km/h in just 4.1 seconds before topping out at an electronically-limited 300 km/h.