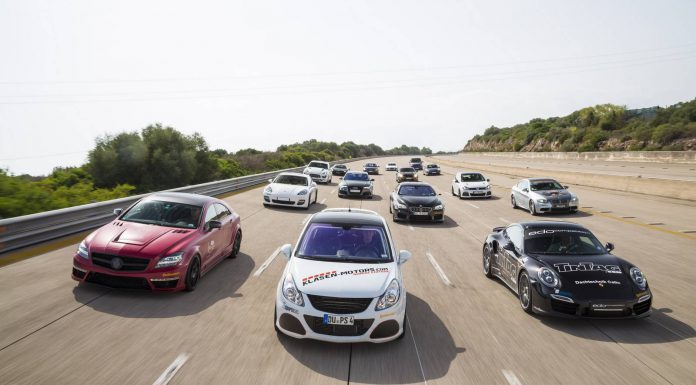 Late last year, the annual High Speed Event at the Nardo took place. As with every year, a host of incredible performance cars from all segments of the automotive market attended and some truly exceptional speeds were reached.
With top speed being the name of the game, one could be excused for thinking it is simply a matter of pinning the throttle on the circular track. However, the Nardo High Speed Event involves much more that. Extensive R&D and aerodynamic work is put into each and every competing car to ensure they can reach their full potential.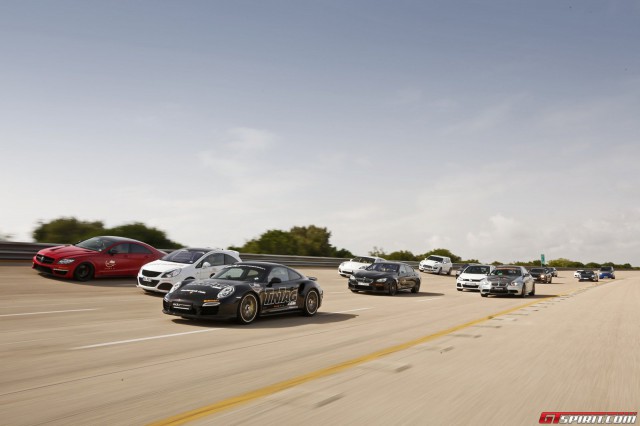 Gemballa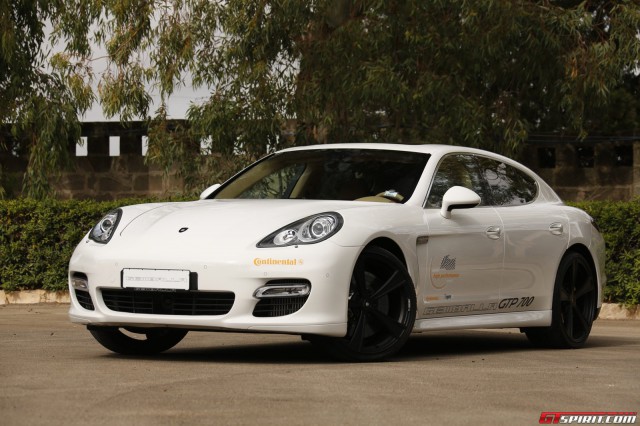 The famous Porsche tuner from Leonberg took their Panamera GTP700 to Nardo. Neither a brutal Avalanche nor a Panamera with the conspicuous Mistrale Bodykit, but 700bhp and the goal to be much faster than the standard Panamera Turbo, which achieves its Highspeed at around 303kph. Gemballa achieves the 700bhp with bigger turbos, intercooler and a complete new exhaust system. Top Speed in Nardo? 338,8kph! That's more than 30kph over the standard Panamera Turbo and an enhancement of 12 percent.
TechArt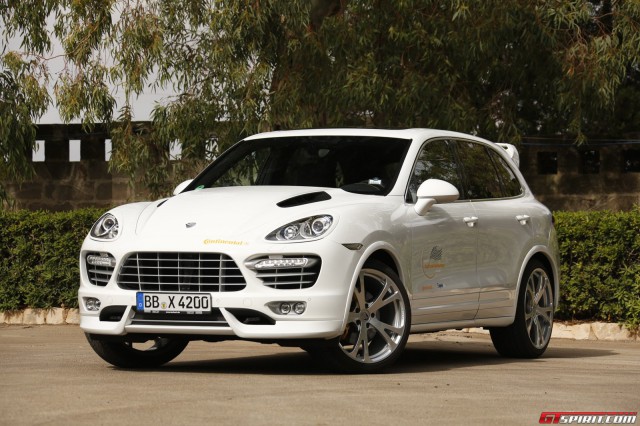 Another well known Porsche tuner from Leonberg made its way to Italy. Techart, known for its GTstreet and Magnum series, set the world record for diesel SUV's as their goal. The Techart Cayenne S diesel is a twin turbo V8 with 450bhp instead of 382. During their first run, the Techart Cayenne achieved 277,5kph (Porsche Cayenne S diesel: 252kph). With a few aerodynamic modifications like covered air inlets and a bigger rear wing, the maximum and new Record for diesel SUV's stands now at 280,7kph.
MTM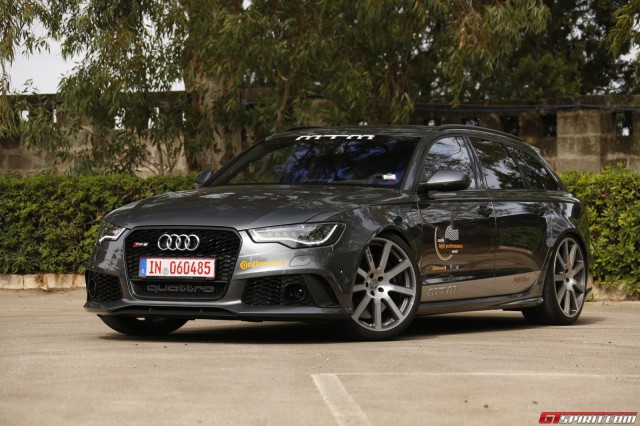 Motoren Technik Mayer is a veteran at the Pista di Nardo. Their personal record of incredible 390,6kph was achieved in 2007 with the MTM Bimoto TT, a heavily modified TT with two 1.8liter Engines, each producing around 510bhp! This year, Mayer drove the MTM A8 4.2tdi and MTM RS6. Fastest diesel ever – that's the achievement MTM can print on their A8. The achieved top speed was 300kph, which is 11 more than the last record set up by AC Schnitzer. The RS6 wasn't as successful as planned. With modified ecu and exhaust the 685bhp RS6 reached 330,1kph by aimed 340kph.
SKN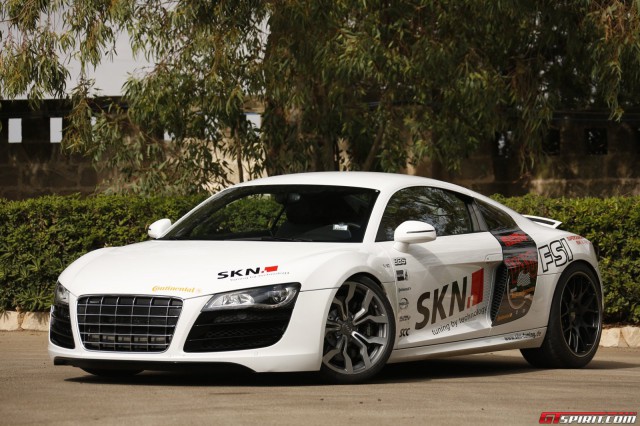 SKN arrived with a Audi R8 V10 that got some heavy extra muscles. 806bhp thanks to a supercharger system should boost the car up to a possible 360kph. Sadly SKN had to back away from their plans, as the needed gearbox with longer ratio didn't made its delivery in time. Tweaking the R-Tronic, SKN still managed to burn 349,8kph into the asphalt. Interesting fact: SKN claims that the oil temperature went barely over 90degress Celsius. That's phenomenal if true.
AC Schnitzer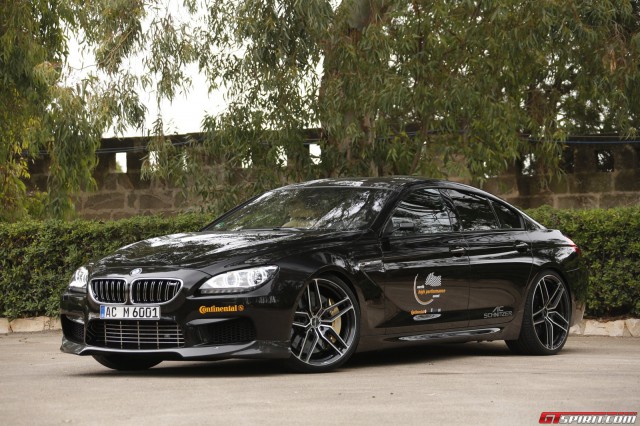 M6 Gran Coupe – that's it. No Special name for the standard looking BMW. You feel the difference when you drive what AC Schnitzer has built. 620bhp and the aim to 'see how fast it goes'. 340kph should be possible, but only 320,4kph and 328,9kph were achieved. The reason for that was a second electronical limitation set by BMW, which lowers the power at high rpm in 7th gear.
G-Power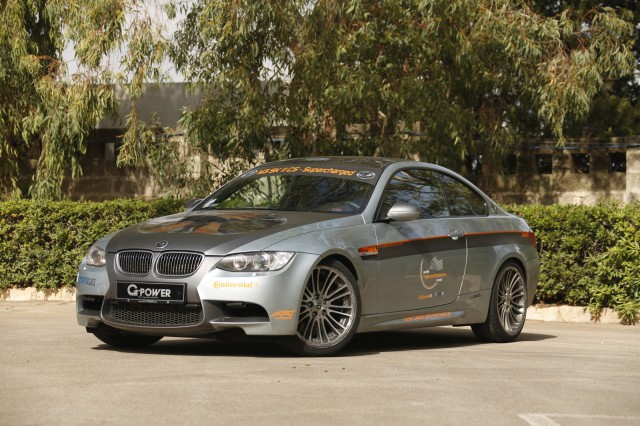 G-Power was out of luck at the Nardo Event. The german brand took a e92 M3 and a supercharger to achieve 609bhp and possible 340kph. But with the wrong pulley mounted, the supercharger went to its rpm maximum too fast – at 328,9kph instead of the aimed 340.
HGP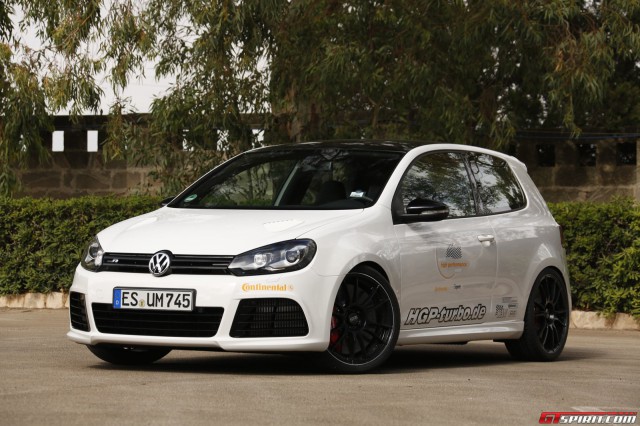 HGP brought a golf. Yes, but one of those mean ones that look for Porsches and Ferraris to battle on the german autobahn. 3.6 liter V6 engine and two turbochargers press massive 745bhp into the ground, while the car looks still like 6 series Golf R. Arriving at 300kph in a short period of time, the Golf has to climb every more kph due to its wrong chosen wheel-tyre combination and camshaft control failure. But still, the Golf managed to achieve 330kph!
TH Automobile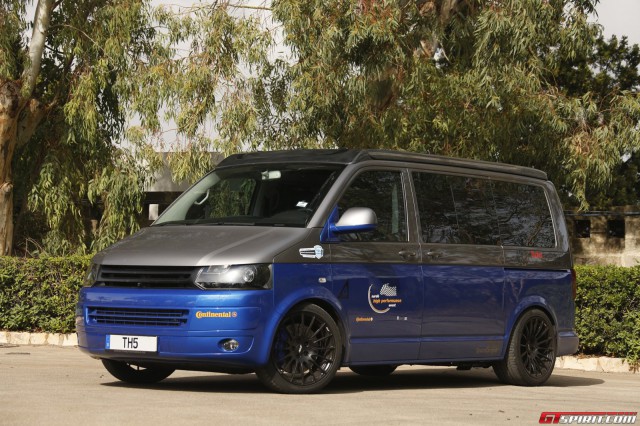 Another weird car, a modidifed VW Bus, made its way to Italy. Sven Thomsen took its 580bhp 'Space Camper' on the track and achieved 270,9kph, which is just incredible for such a huge car. Lets see if he uses the 700bhp version next time!
Klasen Motors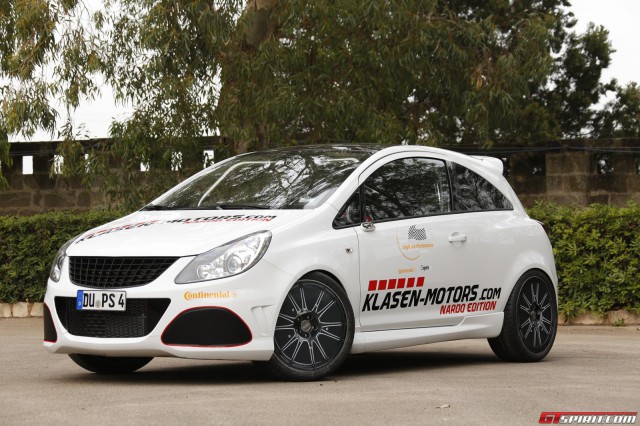 Covered air inlets, disc covered wheels, big turbo gap and 550bhp at 4500 rpm. That sounds like a 1980's Ruf but not like what it is in real – an Opel Corsa! Klasen Motors achieved 550bhp out of a just 1.8liter four-cylinder engine. That means 306bhp per liter, which is madness. 309,6kph were achieved, 9 more than the aimed 300kph.
Edo Competition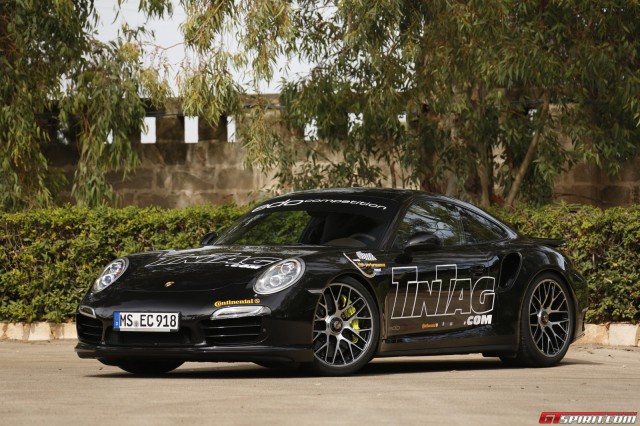 Edo Karabegovic took a 458spyder and a new 991 Turbo S to the track. The Porsche has only an upgraded exhaust as the car was too young to do experiments on the ecu. Total power output is now 590bhp and achieved 326,7kph (stock: 318kph). The Ferrari has a new exhaust and modified ecu and achieved 325,5kph with its 600bhp.
9ff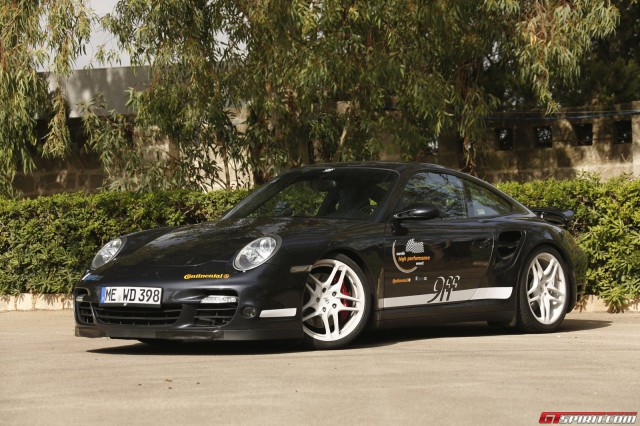 9ff arrived with the TR-82 Nardo Edition. 997 Turbo with 820bhp. Not quite the extreme power output we know from 9ff, as they aimed several times for 400kph with its 1000+ bhp cars. But the TR-82 Nardo Edition isn't slow at all and managed 368,7kph. The Porsche turbo was built into a rwd car, to achieve a higher top speed.
GSC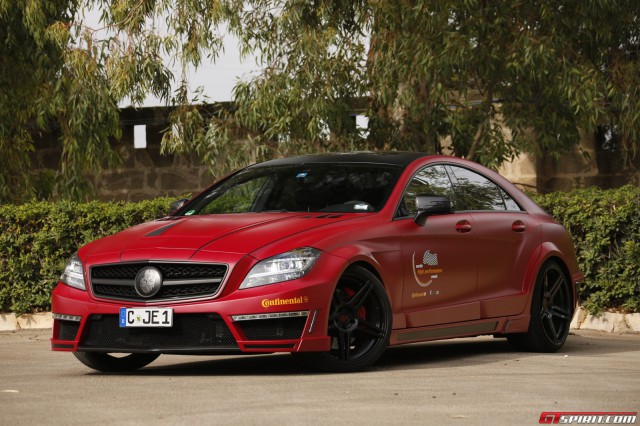 German Special Customs and its 680bhp CLS aimed for 350kph but achieved only 329kph on their first run. With cooperative behavior from the other tuners, GAD thought that the modified bodykit is the problem, so they've mounted their hood on the competitors car, which then achieved 339,2kph on the second run.
GAD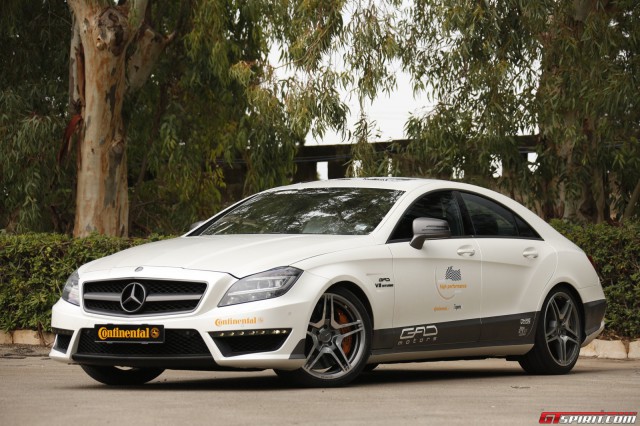 Another CLS but this time 803bhp. GAD achieved 353,9kph and went slowly into the range of the Brabus Rocket CLS (366kph).
Novidem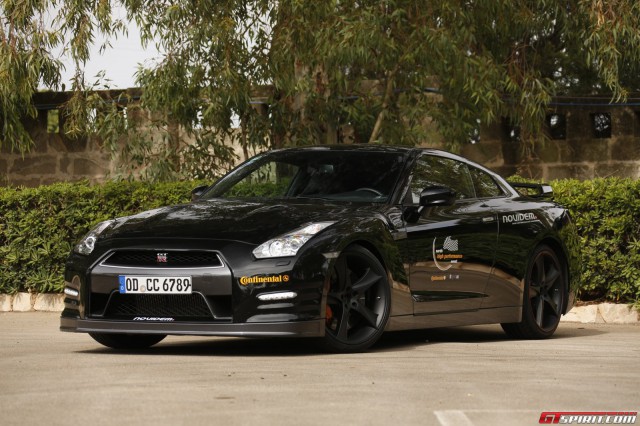 Novidem was the only company to bring a bit international flair into the event. Based in Switzerland, the company brought their GT-R with moderate 750bhp and rwd. 331kph were achieved but more should be possible, as Novidem had problems with a hidden speed limiter too.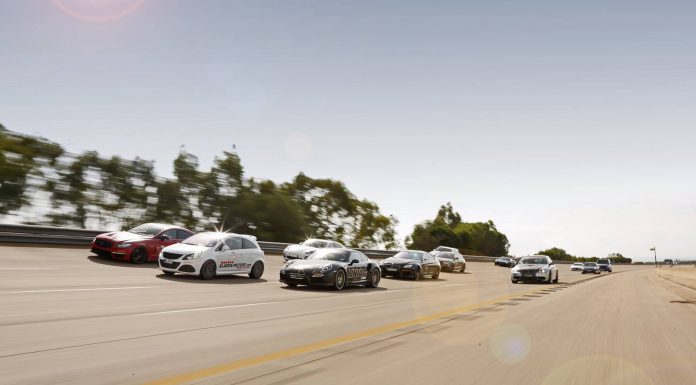 Nardo Highspeed Event 2013 Results
---
Even though this year had no 400kph candidate, the lineup was still very impressive and fast. In total following top speeds were achieved:
270,9 kph – TH Automobile Space Camper
280,7 kph – TechArt Cayenne S diesel
300,0 kph – MTM A8 4.2 tdi
309,6 kph – Klasen Motors OPC GT550
325,5 kph – Edo Competition 458 Spyder
326,2 kph – G-Power M3 SK II CS
326,7 kph – Edo Competition 991 Turbo S
328,9 kph – AC Schnitzer M6 Gran Coupe
330,0 kph – HGP Golf R 3.6 Bi-Turbo
330,1 kph – MTM RS6 Avant
331,0 kph – Novidem GT-R
338,8 kph – Gemballa GTP700
339,2 kph – GSC CLS 63 AMG
349,8 kph – SKN R8 V10 Kompressor X-treme
353,9 kph – GAD CLS 63 AMG
368,7 kph – 9ff TR-82 Nardo Edition
We can't wait for this year's High Speed Event at Nardo and thanks to Auto Bild Sportscars for the story and images!