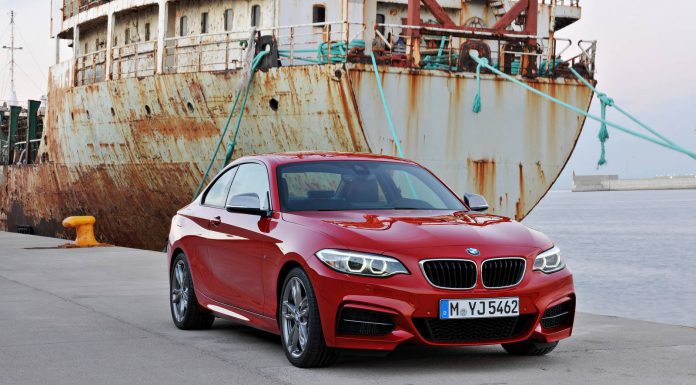 As it stands, the most potent version available of the BMW 2-Series is the BMW M235i. However, it is inevitable that a BMW M2 will eventually be created and now new reports have emerged suggesting that the M2 will feature a six-cylinder engine.
This conflicts previous suggestions of a soup-upped four-cylinder engine being utilised. However, with the current range-topping M235i featuring a 3.0-liter, twin-turbocharged six cylinder engine, it makes sense that the M2 will use the same engine. While BMW has yet to confirm this, this engine known as the N55 is apparent on the VIN numbers of the upcoming M2.
Instead of the current 322 hp delivered by this engine, it will likely be uprated into the region of 380 hp. To put that power into perspective, the newly released 2014 M3 and M4 deliver 431 hp respectively, but the lighter kerb weight of the future M2 could make it nearly as fast. Additionally, with its compact size, and the option of either an automatic or more importantly, a manual transmission, the BMW M2 is set to be a full-on sports car.
To help make the BMW M2 an even better drivers car, it could utilise the same electronically controlled limited slip differential as the new M3 and M4 while also utilising some of the chassis technology featured in both. A bit of cost-saving is expected to be employed for the BMW M2 and consequently, it might not feature Adaptive M Suspension like the M3 and M4. Nevertheless, a host of driving customisations will be available to the driver.
Unfortunately, a launch before 2016 is unlikely.