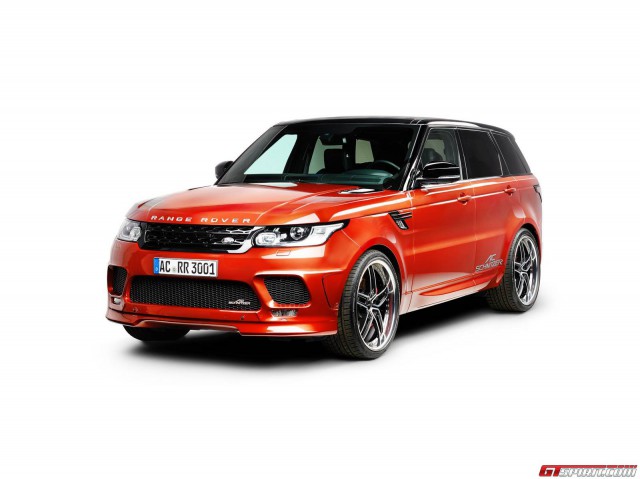 AC Schnitzer's biggest release for the Geneva Motor Show 2014 is a kit based upon the Range Rover Sport. The Range Rover Sport by AC Schnitzer is based upon the 3.0 litre TDV6 model. It gets extensive cosmetic and aerodynamic updates in true AC Schnitzer fashion!
This is the first Range Rover model that the Aachen, Germany-based specialists have had in the workshop. The Range Rover Sport by AC Schnitzer gets a performance kit, uprating the diesel engine from 292 hp and 600 Nm of torque to 340 hp and 720 Nm of torque. The car features AC Schnitzer twin stainless steel exhaust pipes with two "Sports Trim" tailpipes or with four "Sport" tailpipes.
The suspension sits lower thanks to the AC Schnitzer lowering module, which lowers the Range Rover Sport by between 30 or 35 mm. This aids in giving the car a more sporting feel. The car runs on Type VIII forged racing rims in either 22 or 23 inch sizes. These rims are completely new and displayed on this car for the very first time.

AC Schnitzer aerodynamic elements include a front bumper with wider air intakes and gloss black elements. The rear skirt gets a subtle redesign with an integrated rear diffuser and more prominent exhaust pipes. In the cockpit, drivers gets an AC Schnitzer keyholder and velour footmats in a unique AC Schnitzer design. The Range Rover Sport by AC Schnitzer will be available from summer of this year.