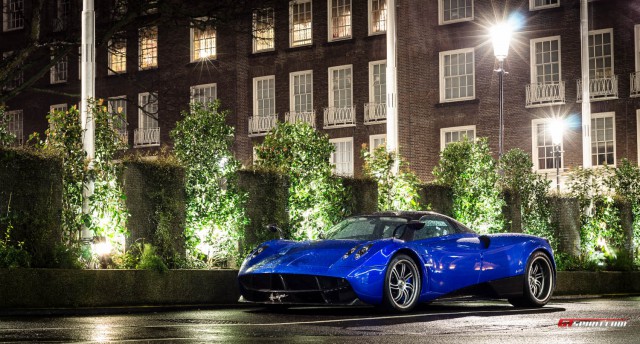 March is nearly upon us and that means Spring is around the corner. With spring comes sunshine and warmer temperatures and that means the supercars come out to play! Just this week a gorgeous Alfa Romeo 8C was seen in Knightsbridge along with a host of BMW M5's and the turquoise Aston Martin DBS from Qatar.
The deep blue Pagani Huayra has already returned and rumour has it that there will be a number of hypercars flying to London for all to admire in the next few months.
A few days ago our photographer, Willem Verstraten, was in the city and he found some very special cars!