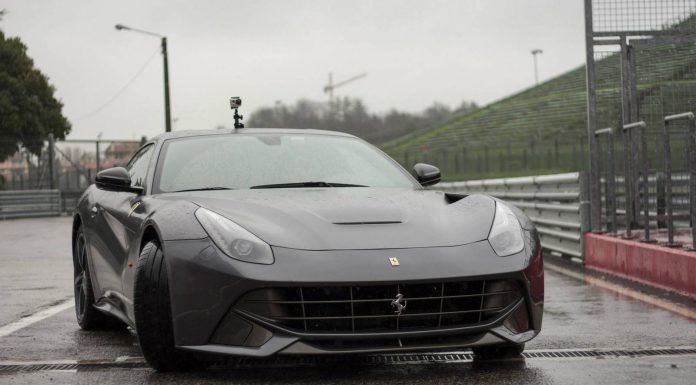 The Ferrari F12 Berlinetta took over from the Ferrari 599 as the flagship front-engined, rear-wheel-drive, V12 GT car in the ever growing Ferrari line-up last year. The F12 has been hailed as one of the best, most involving and most incredible driving machine to have left Ferrari's factory in Maranello, Italy, in the last decade. The dual-persona of the car is extremely impressive as the car is very capable.
The car revolutionised the supersport GT sector and pushed innovation to never seen before levels of exhilaration and excitement. The brutal power plant is linked to a rather supple chassis that makes this the perfect car to cruise across continents in while still providing the raw power to tear up a race track in.
The F12′s V12 produces 730 hp at 8500 rpm and 509 lb·ft of torque at 6000 rpm, making it the most powerful road-legal Ferrari to date, only surpassed by the new LaFerrari hypercar. This results in the F12 to accelerate from 0 to 100 km/h in an officially reported 3.1 seconds and will not stop accelerating hard until it hits a staggering 340km/h! These great images were captured by Dal Canton.
[youtube]http://www.youtube.com/watch?v=Bcyp4XaMli8[/youtube]