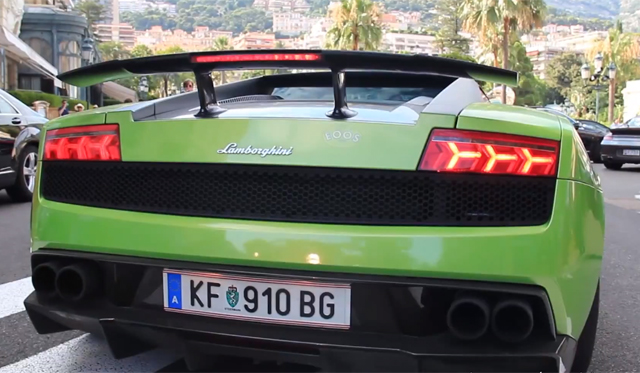 The growls produced by straight-piped Lamborghinis are truly out of this world. The following Lamborghini Gallardo LP570-4 Superleggera is the perfect example of that with it recently filmed in the heart of Monte Carlo.
[youtube]http://www.youtube.com/watch?v=yaLF7fTQP2Q[/youtube]
While the owner doesn't accelerate or rev the 5.2-liter V10 engine as they roll through famous Casino Square, the rumble and burble produced by the straight pipes is absolutely jaw-dropping!