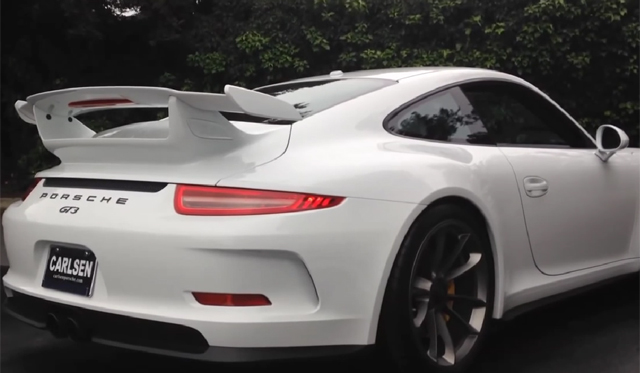 Porsche 911s have never been known for their insane exhaust notes and while they don't roar or howl like Ferraris or Lamborghinis, they're still impressive sounding sports cars. The following 2014 Porsche 911 GT3 is definitely one of the best sounding 911s we've heard for quite some time.
[youtube]http://www.youtube.com/watch?v=Pd4g7XQdKpc[/youtube]
What separates this 911 GT3 from the crowd is the fact that it's fitted with an aftermarket exhaust courtesy of Porsche specialists SharkWerks. The resulting soundtrack is well worth hearing!
Recently, it emerged that deliveries of the 2014 Porsche 911 GT3 have been suspended following a spate of fires since the car first went on sale late last year.