Following the recent release of the first teaser early this week, the first official pictures of the all new McLaren 650S supercar have leaked online and just as we suspected, the new car combines design elements from the range-topping P1 hypercar and the 12C on which it is based.
What is immediately noticeable about the design of the new 650S is that its front end is heavily inspired by the P1. That means it features similarly shaped headlights inspired by the McLaren logo as well as two large air intakes swopping underneath these headlights. Elsewhere, the McLaren 650S looks almost identical to the 12C.
U.K. publication Driving claims that Formula One champion Jenson Button helped develop the car with its 3.8-liter twin-turbocharged V8 engine now tuned to deliver 641 hp, exactly 25 hp more than the standard 12C. Additionally, it can be confirmed that the 650S features improved aerodynamics, suspension, tryes, brakes and a refined transmission.
The interesting thing about the McLaren 650S is just what area of the market it is chasing. Essentially, it is an upgraded 12C designed to compete with the Ferrari 458 Speciale which interestingly delivers less power than even the standard 12C. However, the radical new front-end design has led to some questions about whether it will replace the 12C.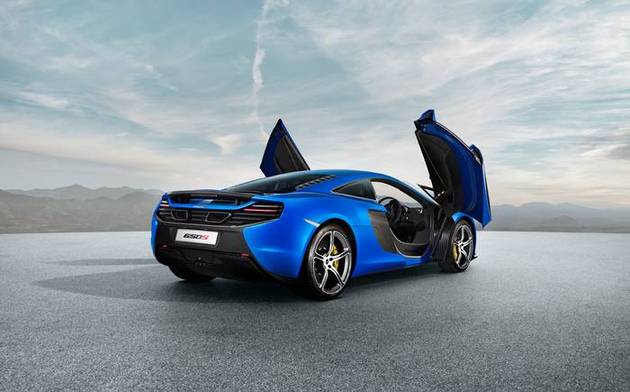 While speaking about this, McLaren confirmed that as of yet, it will not replace the 12C but did confirm that sales of the 12C could fall as customers demand the latest and greatest in this fast moving industry.
Be sure to stay tuned to GTspirit for more details about the McLaren 650S as they become available!
[Via Driving]