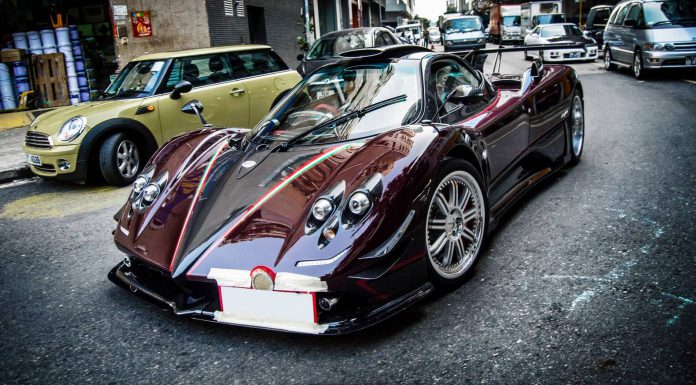 A brand new Pagani Zonda based on the most potent 760 model has been revealed and spotted in Hong Kong by Ron Alder W Photography. Dubbed the Pagani Zonda 760 Fantasma, this is just the fourth of the Zonda 760 series following on from the Zonda 760 RS, 760 LH and 764 Passione.
However, unlike the previous three Zonda 760s, this car actually has quite a rich history. It originally left Pagani's Italian factory in 2005 and was the first right-hand drive Zonda F produced, chassis number 53. As a matter of fact, this very car was commissioned by Peter Saywell who later sold it and had the stunning Zonda PS produced.
The car was then purchased by a buyer in Hong Kong and fitted with a new set of black wheels. Then, in early 2012, the stunning orange Pagani Zonda F was destroyed in a high speed crash after colliding with a tree and then a column. As a testament to the rigidity of the Zonda, the driver walked away uninjured. Now, the car has been completely rebuilt from the ground up and we now have an essentially brand new Zonda appropriately named 'ghost' in Italian.
When originally ordered, the car was set to be called the Pagani Zonda SH (the initials of its owner). However, the mystical and far more interesting 760 Fantasma name was ultimately chosen. Just like the other three Zonda 760s, the 760 Fantasma features a carbotitanium chassis, an upgraded 7.3-liter V12 engine delivering an insane 760 hp as well as the host of visual transformations.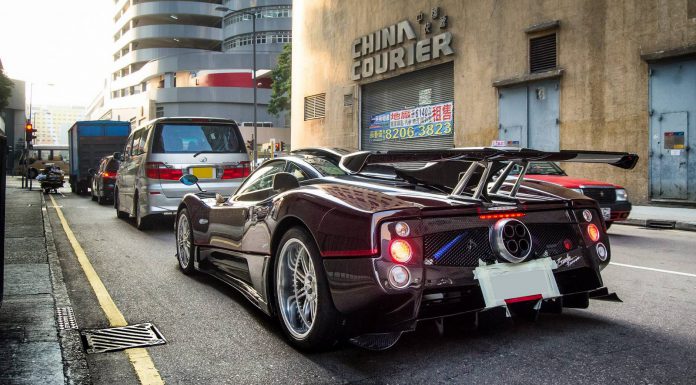 These include a completely redesigned body with a new front fascia incorporating the LED daytime running lights of the Zonda Tricolore, four prominent carbon fiber canards, new lightweight wheels, a massive Cinque inspired carbon fiber roof scoop, huge rear wing and the prominent central carbon fiber fin. It is also fitted with a sequential gearbox like the 760 RS and unlike the LH and Passione which are both manuals.
The stunning bare carbon fiber incorporates a traditional carbon finish while the rest features an awesome red tinge.
[Via Prototype Zero]