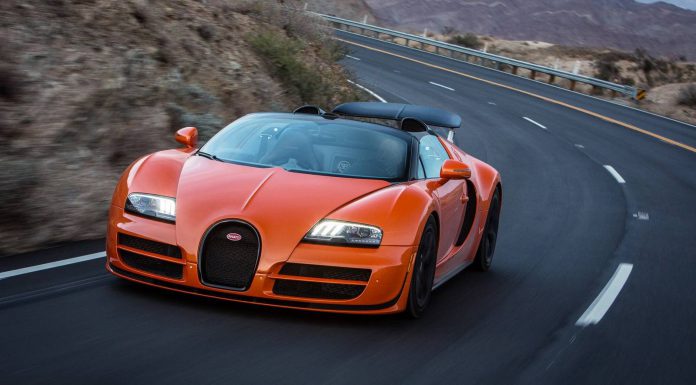 With deliveries of the Porsche 918 Spyder, McLaren P1 and Ferrari LaFerrari underway or soon to be underway, the Bugatti Veyron's technology is unquestionably being overshadowed. As a result, one could argue the Veyron is being forgotten about as these three hypercars fast become the most desirable cars on the market.
And this leads us to the problem Volkswagen is facing. It currently has about 40 Bugatti Veyron Grand Sport to sell totalling around $85 million. What's more, Bugatti executives say that development of the next-generation Veyron won't begin until all remaining units are sold out and that could take quite some time.
While speaking about this, sales director for the Americas John Hill said, "There will be no introduction on any new model until the Grand Sport and Vitesse are sold out. Even though we estimate we'll be sold out within 12 months, I wouldn't expect an announcement for a couple years down the road."
In order to drum up customers to sell the remaining units, Bugatti launched the Dynamic Drive Experience in North America late last year. The French company says that for each of the four annual events, about 20-25 potential customers will have the unique opportunity to experience the thrills provided by the Veyron.
It is somewhat worrying to think that in the 5 years the Bugatti Veyron Grand Sport has been available, only about 110 units have been sold. By comparison, both the 499 units of the LaFerrari and 375 examples of the McLaren P1 sold out just weeks after the cars were revealed.
[Via Bloomberg]