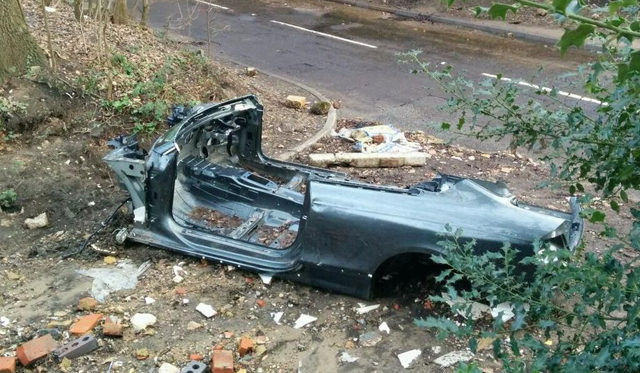 An awesome 2012 Audi RS5 has been completely stripped of all its parts after being left abandoned in floodwaters in Chertsey, United Kingdom early last month.
It remains unclear as to why the owner of the RS5 left it in the waters to waste away, but local vandals quickly got to it and began smashing the windows and damaging it in other ways. As the days and weeks passed, more and more components from the luxury German sports car were taken and all that is left is the shell that you see above.
Literally every single component of the Audi RS5 has been stolen. This includes every single body panel including the roof, the transmission and engine, headlights and taillights, exhaust system, every single suspension component and basically everything that makes up a modern day car apart from the underpinning chassis. This also means every single piece of the interior has been stripped leaving the usually potent sports car completely unrecognisable.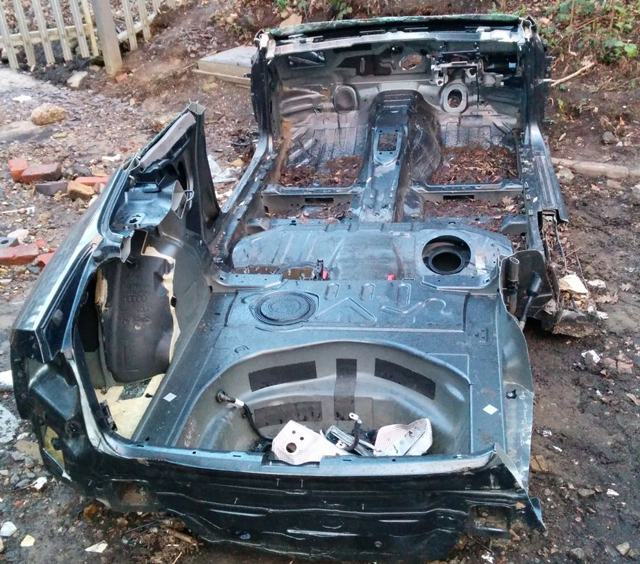 While speaking about the Audi RS5, a local resident said, "I first noticed the Audi abandoned in the flooded road on January 2 at about 8am. I tweeted a picture mainly to alert people of the road closure.
"Since then I have driven there several times in the hope that the road would open again and watched the Audi gradually deteriorate. The windows were smashed, a bollard was placed on its roof and it was generally vandalised.
"Today I found the road open and stopped to inspect the Audi. I was shocked at how much had been stripped from the vehicle."
[Via Get Surrey]