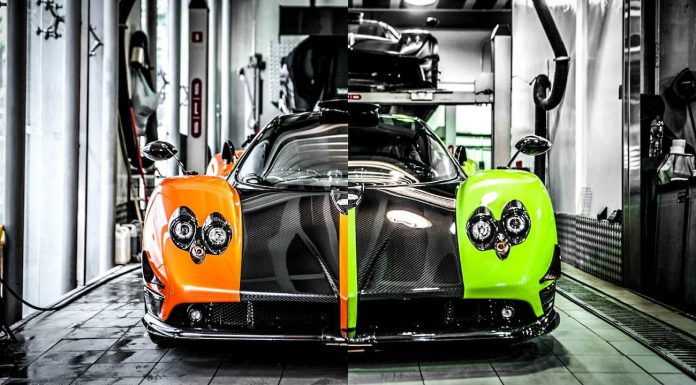 Only five Pagani Zonda Cinque's were ever built, hence the name. As a result the Cinque is one of the rarest and most desirable cars on the planet today, a raw Italian supercar that will test even the most advanced driver with its 669hp V12 being sent to the rear wheels.
Each cost €1.3million (excluding taxes!) and the 7.3 Liter AMG built V12 produces 669bhp meaning that drawing huge crowds of envious people is not all this car can do. Oh no, 0-100 km/h is done in 3.4 seconds and Pagani claim that this hand built art form will do more than 350km/h, at which point I'm sure the shrieking engine note is capable of cracking glass and perforating ear drums alike. In a world where Aventadors, 458s and SLSs look normal in cities like Monaco and London, the Cinque oozes beauty and passion that others simply cannot compete with.
Hong Kong is home to at least two of the five cars. This image you see here has been taken and edited by Linus Lam who merged images of both the Orange and Green cars he has been in the same workshop in the provence!