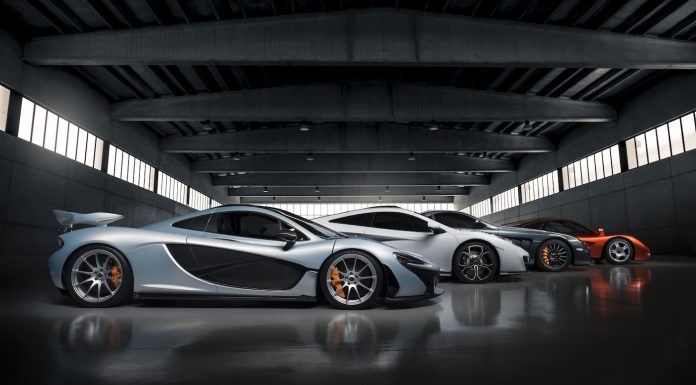 McLaren have only every produced four models for the road (excluding spinoffs and variations), of which all burst onto the scene and redefined the automotive world. As you may have read, GTspirit recently visited the McLaren MSO Workshop in Woking, a few minutes away from the infamous McLaren Technology Centre and were astonished by the levels of craftsmanship and attention to detail that the engineers at MSO work to. We were even give a ride in the 12C MSO!
We were informed that a very special photo shoot had just taken place, a shoot with the most special editions of each car made. Most recently the P1 hypercar was unveiled and having driven one in Bahrain recently, it was apparent that this car is one of, if not the quickest on the road whilst being surprisingly composed and subtle. Before the P1 was released the 12C was the only road going McLaren available new and MSO were sure to get there hands on one as soon as possible and the result are frankly spectacular. The 12C MSO Concept looks special beside the standard car, but it sure to not look like a 20-ish-year-olds overkilled Citroen Saxo, but a tastefully mean looking machine.
Third down the line is an absolute monster of a car. The German take of a muscle car, the SLR Edition, again by MSO. The Edition was initially designed to be a car that would reach low numbers of production, a maximum 25 vehicles, and right now just over half of them have been built and the sublime dark grey car you see here is one that we were lucky enough to be able to drive from 24 hours, stay tuned for our road test!
These three cars, however, cannot hold a candle to the final car, one that needs no introduction, The McLaren F1. The orange car that completes the line-up is no ordinary F1 either (if there is such a thing!). This is the last McLaren F1 ever built. An epic image capturing generations of legends!