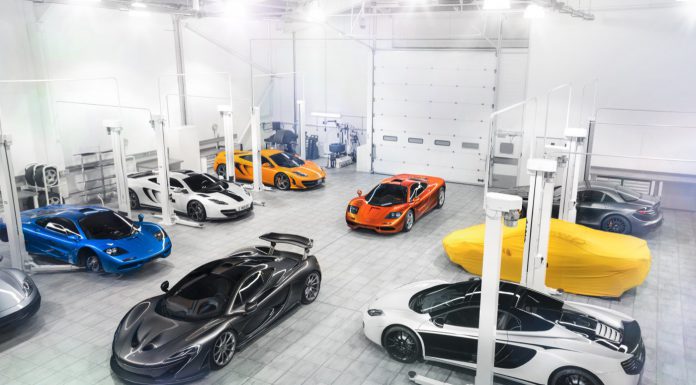 McLaren Special Operations, the in house customizations and restorations arm for the British marque. The clinical almost gastronomically spotless McLaren Technology Centre, that would put Chef Ramsey's kitchens to shame, is what is pictured in our minds when we think of McLaren. It is widely publicized and known globally to be one of the most technologically advanced buildings in the automotive industry where only the finest engineers are employed to push the boundaries of what was previously known to be possible.
McLaren Special Operations on the other hand, is a very mysterious topic, one that is closely guarded and that very little is known about. The team was put together to offer customers the opportunity to add a little more creativity and another level of personalization than is possible from the standard options list. Meeting customers demands and desires is a priority and as a result the services offered are translated to the client in a way that is not to different from the world of consultancy, experts that combine their extensive knowledge and make reality the ideas nested in the minds of owners. By the end of this story we hope to give you a rough idea of the levels of detail and car McLaren will go to in order to satisfy their clientele.
It was a rather dull and damp Tuesday morning and after navigating the M25 traffic, caused by a rather horrifying five car pile-up, we neared the address of MSO situated in a very average looking industrial estate, it would be impossible to tell that a few million pounds worth of metal and carbon would be hidden behind such ordinary walls. After a brief introduction to MSO and their purpose it was time to enter the workshop, we did not have any idea about what were about to see! Walking through a narrow corridor was a teaser of what was to come, an assortment of McLaren F1 wheels, being stored beside a variety of unique 12C wheels, all finished in colors that certainly polarized opinions.
The sight we were greeted by was something that we will never forget, a spattering of technicians delicately tinkering with half a dozen McLaren F1's, transforming an SLR Roadster and 12C into MSO spec vehicles, the aggressive 12C MSO Concept and a car we would later drive, the SLR Edition. Then we laid eyes upon a semi-camouflaged P1 concept car that was being experimented on by the engineers before being destroyed (as all mule cars are), tucked away next to a complete P1 that was under a McLaren cover. We were informed that the car had been finished in a dark chocolate brown with matching interior, a configuration that would not sound particularly appealing but looked great in the flesh, so we are told.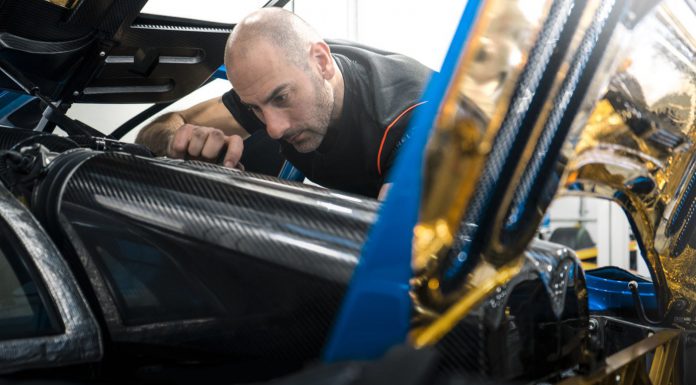 The purpose of the MSO 'Concept Cars' such, the 12C MSO and SLR Edition is to showcase the most extreme possibilities that the manufacturer will go to whilst leaving the cars warranties in tact. These limits, however, are endless in the sense that the innovations and creativity are driven by customers wants.
There were a few reasons for the astonishing number of F1's present, MSO deal with all F1 projects from restoration to general servicing. The F1's fuel tank is known as a bag and for insurance and reliability purposes it must be swapped for a new one every four/five years regardless of mileage. This means removing the rear suspension, taking the engine and gearbox out, and disconnecting the air conditioning a process that is estimated to take all of around 100 labour hours, plus a figure around the four grand mark for the tank itself, but hey, who said owning arguably the most legendary car on the planet would be cheap!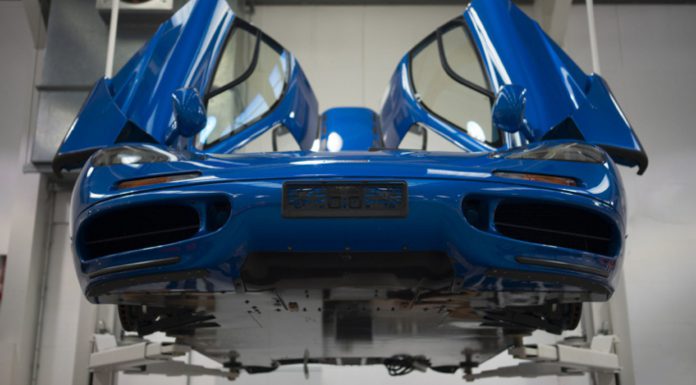 The most valuable car present was a F1 LM, just one of 5 cars built to commemorate the five GTR cars that completed Le Mans 24 hours in 1995. This example, car number two, had been off the road locked away in a private collection but has been sold and was under-going a major restoration project to bring it back to its former glory. Also present was the last McLaren F1 ever built. The final F1 was being resprayed, a very long and difficult process which means stripping out the whole car so that the owners F1 would match his recently purchased P1!
Behind a dividing wall we find another batch of technicians working away, each adorned with tight-fitting plastic gloves and goggles, surrounded by primed and painted parts of a range of cars. These included the rear window spine of a McLaren F1 and an airbrushed roof panel of a 12C that was a creative outlet for the very skilled airbrush artist who had carefully sprayed an a very intricate cartoon like blue marlin sword fish. This astonishing work of art almost looked three dimensional when light was shone upon it and took pride of place located just above the paint booths doors. This side of the relatively small workshop was undergoing a transformation as MSO were in the process of erecting two further paint booths, a sign that paint customization was becoming a much more popular and appealing area for owners.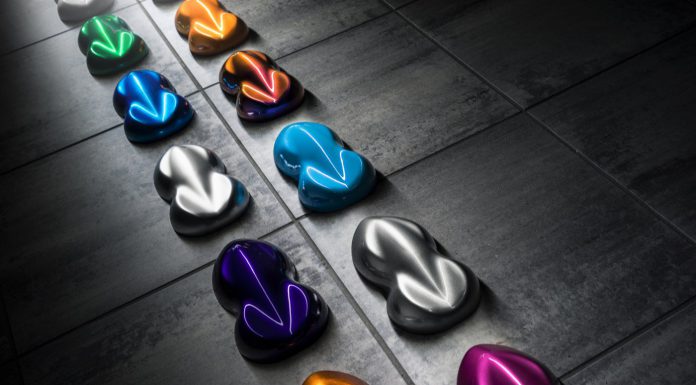 On the opposite wall a few dozen paint samples were hung on the wall. MSO are currently working on a collection of special colors that have the appearance of a chrome colored wraps but are layers of paint that appear iridescent and like nothing we have seen before in paint. The consultants at McLaren Special Operations often receive requests for colors based on other cars or materials that customers request and would like with small variations and adjustments, something that the paint experts work hard to create. These samples are sent to customers who can ask for slight changes in tints or finishes which will be mixed and then sent back to the client for approval.
It was in this organized chaos, with body parts scattered and paints samples stacked, where one thing became apparent. Although McLaren MSO is classified as an arm of the legendary marque, it has free reign over its ideas and as was previously explained to us, the creativity knew no limits. The physical space itself was a far cry from the regimented and inflexible organization that is carried with such pride at McLarens assembly plant and the Technology Center.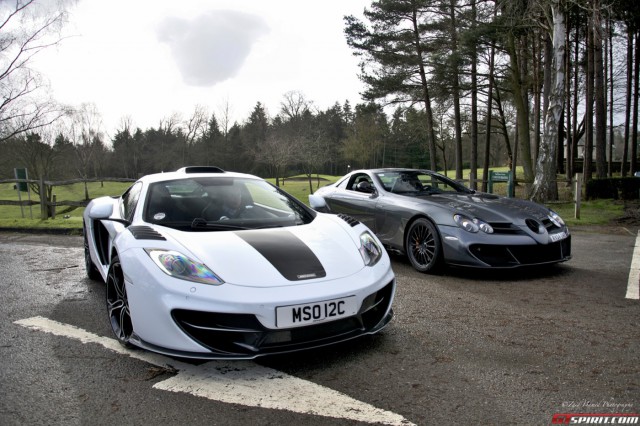 Unfortunately we were not permitted to photograph the workshop as the many F1's and 12C's were owners cars (the pictures you see are taken by McLaren). We thought we would be a little cheeky and jovially asked if we could have a quick shoot with the McLaren SLR Edition and McLaren 12C MSO before we left, expecting to be told that the press had not even has a ride in one and that it would not be possible…they happily obliged! As you can see from the photos below, it was a sight to behold!