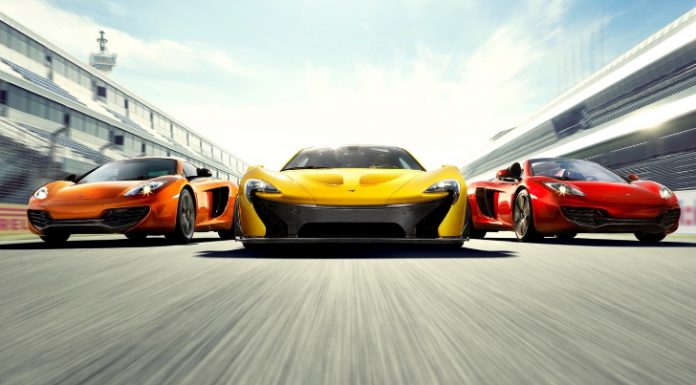 The long-awaited McLaren P13, the mid-engined British sports car to sit below the 12C supercar, is set to be officially revealed at the Geneva Motor Show 2014!
Recently, it was confirmed that the McLaren P13 will utilise the same 3.8-liter twin-turbocharged V8 currently used by the 12C and P1. However, in P13 specification, it will be slightly detuned to produce 444 hp. By comparison, when fitted inside the 12C it delivers 616 hp and in the P1 it produces over 700 hp.
GTspirit Road Test of 2012 McLaren 12C

As you probably would have guessed, the P13 name will not stick to the production car with it simply being used as a codename. This isn't surprising, because finishing 13th in a race isn't good enough for McLaren!
When the McLaren P13 hits the market early next year, it is expected to start at around 120,000 pounds in the U.K. and will help triple McLaren's annual vehicle sales to around the 4000 unit mark. The 120,000 pound price tag places it right in line with the Porsche 911 Turbo as well as the upcoming 2016 Mercedes-Benz GT.
From a styling perspective, the P13 sports car will be heavily inspired by the P1 hypercar albeit on a slightly smaller scale and platform. Approximately a year after the McLaren P13 debuts in March, we should see a Spyder variant.