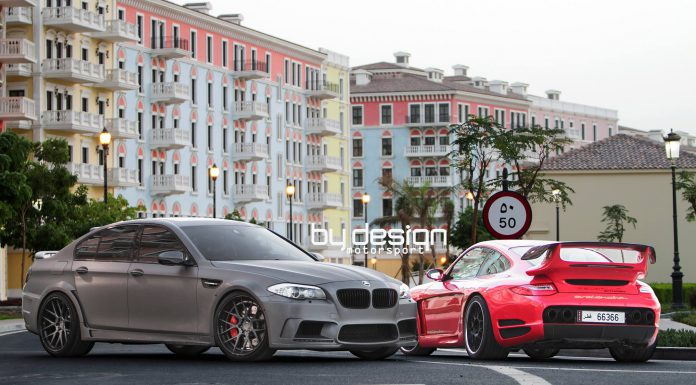 Saudi Arabia based ByDesign Motorsports does more than just make over cars, they breathe new life into once ordinary cars and turn them into extreme machines. We already know many Saudi Arabians love aggressive body kits and fast luxury and performance cars, so why not give them what they want?
A recent project to come out of ByDesign Motorsports' shop is this BMW F10 M5 wearing a full Hamann widebody kit. The car, dressed in matte grey, looks menacing with this widebody conversion, but it also looks in place. It doesn't have too many wild lines and doesn't detract from the M5's already striking appearance.
The M5 was also outfitted with a set of ADV.1 wheels in gunmetal grey to give it an even more sinister stance. With a car like this, the dark grey theme gives the its lines a very mean overall look. Of course with a car looking this good, it needs to have some bark to match its bite!
The crew at ByDesign Motorsports outfitted the M5 with a custom aftermarket Akrapovic exhaust system, one to make sure the car is not just seen, but heard too.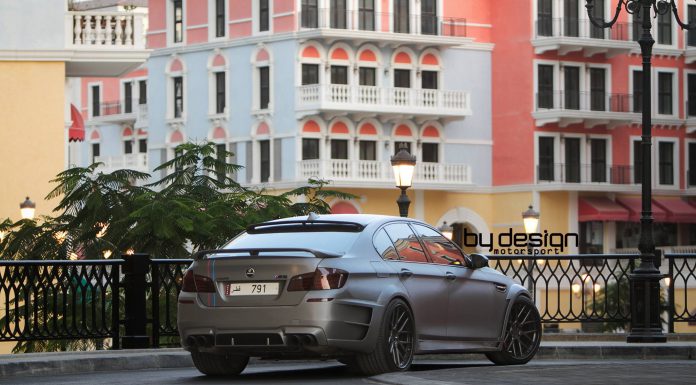 Matched with its stunning red girlfriend, this Gemballa Avalance, the F10 BMW M5 that rolled out of the ByDesign Motorsports shop is one sexy beast!