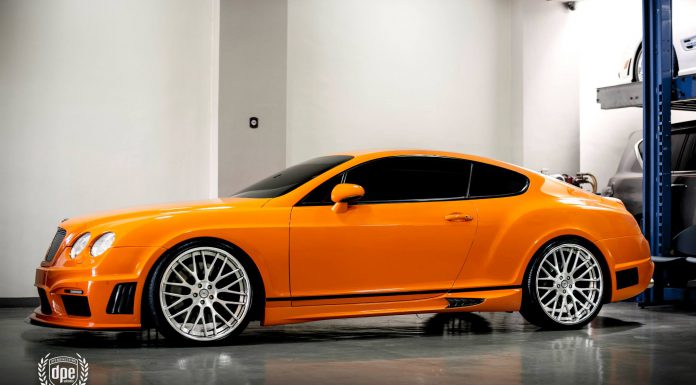 Japanese tuner Wald International, famous in Japan for their Lexus, Toyota & Mercedes tuning, put their hands on another European luxury car and turned it into the Wald Bentley Continental GT Black Bison Edition.
The Wald Black Bison Edition bodykit includes a competely new front bumper, sideskirts, extractor vents behind the front-wheels and a custom diffuser and spoiler at the back. Besides that Wald offers a range of new wheels to go with the bodykit.
This example has been lowered and has had a gorgeous set of DPE wheels fitted but the most striking aspect of the project is, obviously, the attention grabbing orange finish!