The Mercedes-Benz G-Wagon has been an iconic and unmistakeable luxury SUV ever since its first debut back in 1979. We've seen plenty of G-Wagon's modified over the years, but SR Auto Group's matte green G63 AMG is certainly one beautiful machine!
Sitting on metallic bronze 22-inch ADV1 7.0 MV2 wheels, this G63 AMG is already unique, but the SR Auto Group took it even further with a full Brabus body makeover.
The SR crew started off the transformation by infusing the G63 with a complete Brabus Widestar body Kit, which includes fender flares and door add-ons. Brabus front lip with integrated DRL LED System. Additionally, the Brabus G63 was outfitted with side skirts, rear bumper, roof spoiler, and carbon fiber hood vent with full Brabus emblems.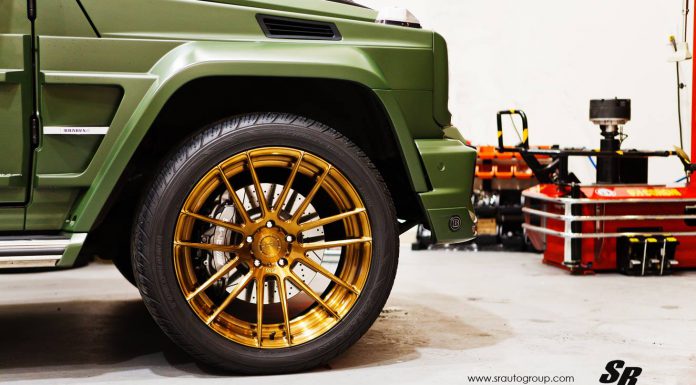 To give the already brilliant SUV an extra styling cue, it was wrapped matte military green to give it a more rugged overall look and set it apart from the rest.