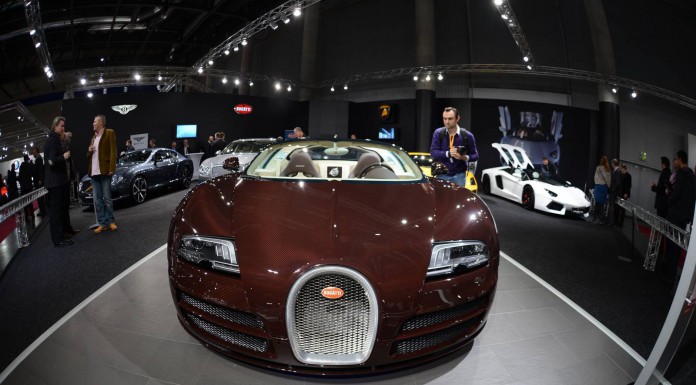 The Bugatti Veyron Grand Sport Vitesse. A glorious technical exercise, that took the fastest car in the world, the Veyron Super Sport, and added another dimension that meant the full force and brutal speed could be experienced with the wind in the hair and the sun on your skin. This years Vienna Motor Show featured a rather special Vitesse. We have seen naked carbon fiber Bugatti's before in various shades but never before in brown!
Inspired by the record breaking Bugatti Veyron Super Sport, the Veyron Grand Sport Vitesse is powered by a 8.0-liter W16 engine which puts out an impressive 1,200 horsepower (882 kW) at 6,400 rpm. The peak torque of 1,50 0Nm is reached in between the 3,000 and 5,000 rpm.
Power is transferred to all four wheels via a seven-speed direct-shift gearbox with a shift time of 0.1 sec. The first gear goes all the way up to 104 km/h and the seconds goes to 148 km/h, an illegal speed is almost every country in the world. The third gear takes you to 197 km/h, the fourth to 257 km/h, the fifth 313 km/h, the sixth 377 km/h and the seventh gear takes you to the top speed of 410 km/h!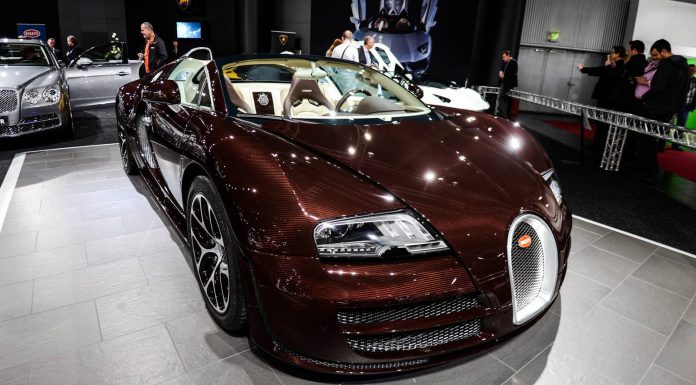 What are your thoughts on the rather strange colour? We rather like it! Let us know in the comments below.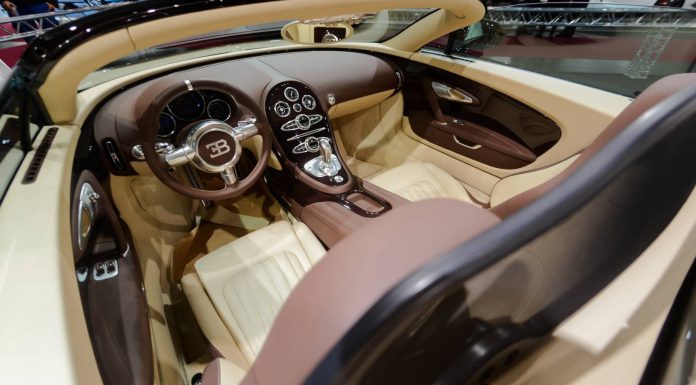 Photos by xdefxx