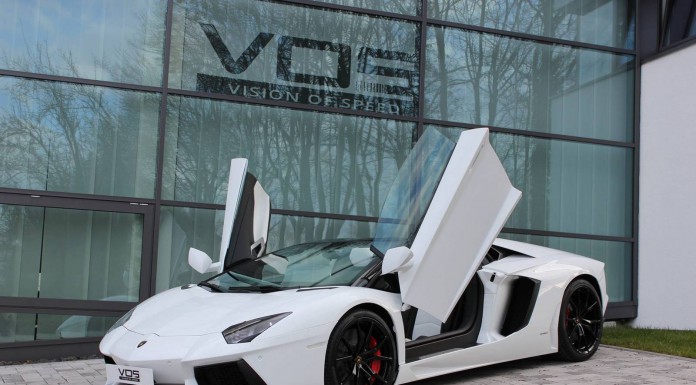 The Lamborghini Aventador is one of the most thrilling cars on sale today. With its aggressive looks and spectacular engine, it is a car that many desire. But how to make the Aventador even more exciting? Well Lamborghini opted to take to roof off and it certainly made a difference! The car looks even better and allows the driver and passenger the chance to hear the bonkers V12 in all its glory!
Tuner VOS GmbH just took delivery of this white bull and expect then to start tinkering with the LP700, stay tuned with GTspirit for any developments as they happen!
The Aventador Roadster features a centrally located, 6.5 liter aspirated V12 generating 700hp, an ISR seven-speed gearbox and push-rod suspension. It accelerates from 0 to 100km/h in just 2.9 seconds and has a maximum speed of some 350km/h. These figures are all similar to those of the coupe.