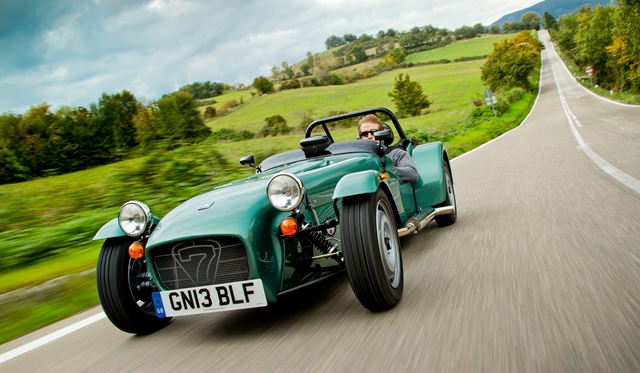 Caterham Cars has sold more vehicles to overseas buyers in 2013 than in any other year in the firm's history. Its export sales now represent over 61 percent of all units sold.
Thanks to its expanding export team, the British sportscar marque has notched up over 300 export sales of its famous two-seater Seven model in 2013, outstripping last year's total by 25 per cent. Outside of the UK, Caterham Cars' largest market is France accounting for almost a third of its overseas sales in 2013. Japan follows closely behind, almost doubling its sales year on year. More progress is expected in the Japanese market, thanks to the introduction of the new Caterham Seven 130.
David Ridley, Chief Commercial Officer of Caterham Cars, said: "Caterham's ethos – to deliver accessible fun – is well-known by the motoring public in the UK, but we are now applying that philosophy across Europe and beyond. It's satisfying to see consistent demand in our established markets like France, Japan and the USA, and it's also very encouraging to see a growing demand from our new territories."
Caterham's profile also continues to rise across the Atlantic, thanks to the success of its partnership with Dyson Racing which imports the SP/300.R racer. Caterham recently announced Superformance as its sole new North American importer for its Seven products and the appointment has already seen a positive impact on sales. Caterham intends to see USA sales volumes rise over the next three years as it further develops the local market. Furthermore, overseas expansion continues further afield with new dealers already appointed in South American markets Chile, Peru and Colombia.