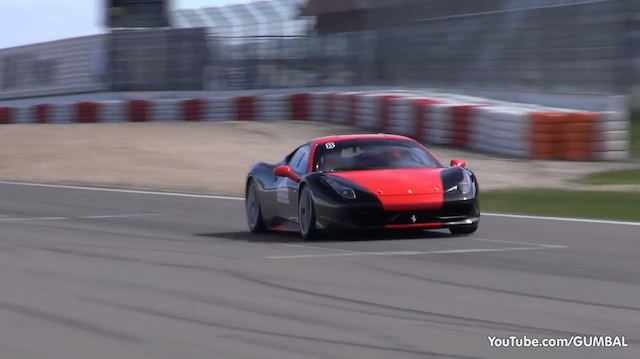 The Ferrari 458 Challenge is a stripped out hardened, track only race car! The Ferrari 458 Challenge features the same 4.5 liter V8 engine as the road legal 458 Italia. It gets 570 hp and 540 Nm of torque. The Challenge model loses weight over the road legal model with thinner body panels, carbon fiber replacement panels, and polycarbonate windows and windshield. Main upgrades include a racing cockpit, windows which only open through small slots, air-jack mounting on the rear to lift the car up, racing fuel filler cap and racing rims.
[youtube]http://youtu.be/P_K1B8Itxx8[/youtube]
As you can see from the video above it also sounds magnificent as it pounds around the Nurburgring! Enjoy!