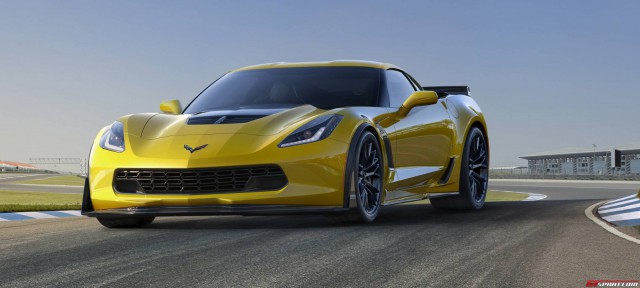 With the 2015 Chevrolet Corvette Z06 delivering 120 hp more than its sixth-generation predecessor, we were understandably shocked about its performance potential. With power pretty much equalling the insane Corvette ZR1 introduced in 2009, new reports have emerged suggesting that Chevrolet might not even make a ZR1 variant of the C7 Corvette.
While speaking at the ongoing Detroit Motor Show 2014, Chevrolet confirmed that we shouldn't expect a ZR1 model anytime soon. And if you look back at the past Corvette models offered with ZR1 variants, it wouldn't be all that surprising if the C7 generation never received one.
After all, the original C4 ZR-1 from almost 25 years ago, wasn't followed up by a C5 ZR-1. Instead, the ZR-1 took a generation off and later emerged on the C6 Corvette. So the same could be happening for the C7 with the C8 Corvette possibly the next to receive a ZR1 model. However, we're not totally convinced.
While the new Corvette Z06 is indeed impressive, more power can easily be extracted from its supercharged 6.2-liter VT4 V8 engine. Without breaking a sweat really, Chevrolet engineers could inevitably increase the current 620 hp figure to over 700 hp and creating a rival to the Aventador and F12 Berlinetta. However, even if that were to happen, it would still be a few years away.
[Via Autoblog]