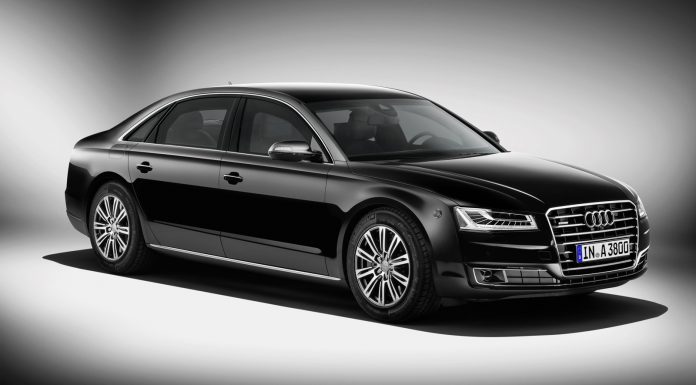 Looking for a luxurious Audi A8 but are a possible target for acts of terrorism? Well, Audi has just released the car for you in the form of the 2014 Audi A8 L Security. Featuring a host of new equipment to make it even safer for high-profile occupants, the Audi A8 L Security basically offers what many aftermarket manufacturers do, straight from the Audi factory.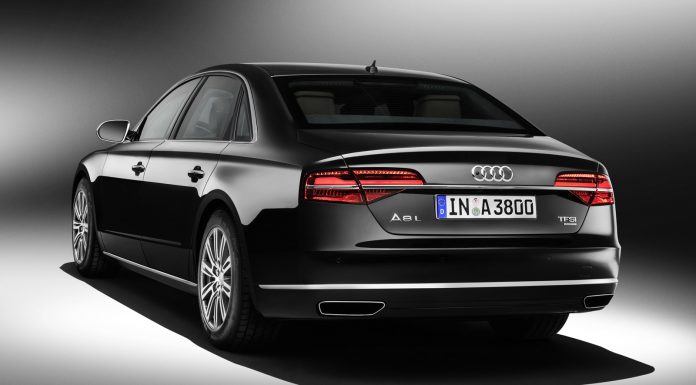 First and foremost, the car features armour plating all around which has been certified by the German Ballistics Testing Center in Munich. The body panels as well as the windows can withstand NATO sub-calibre ammunition with some select areas being even stronger. Additionally, the Audi A8 L Security can survive military hand grenades. Helping to create such a strong exterior is heat-formed armour steel, aramid fabric, ceramic materials, aluminium alloy as well as multi-laminated glass.
All up, the Audi A8 L Security measures 5.27 metres in length and features a 3.12 metre wheelbase. Despite its size, Audi claims the A8 L Security is the lightest car in its class although has yet to reveal just how much it weighs.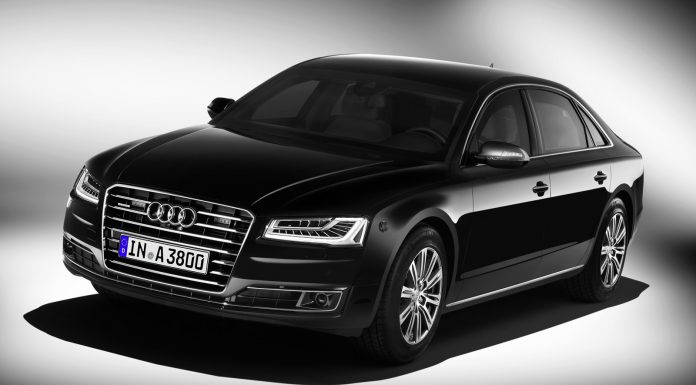 Under the hood, the A8 L Security is available with two different engines. The first is a 4.0-liter V8 TFSI engine delivering a total of 429 hp. However, if you're looking for just that bit more oomph, then the 6.0-liter W12 producing 495 hp could be the go. The V8 engine will see the car hit 100 km/h in 7.5 seconds, while the 495 hp variant will do the same sprint in 7.1 seconds.