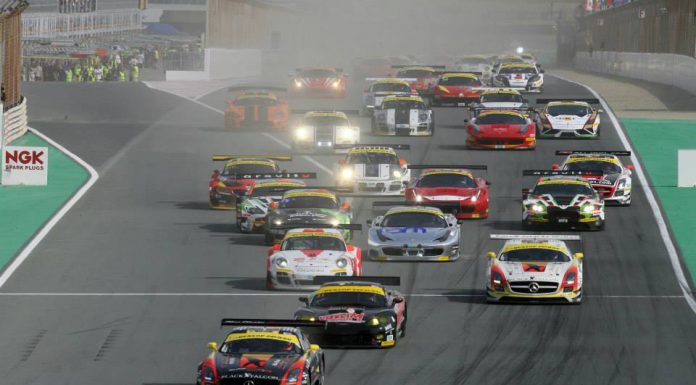 The 24 Hour Series races are on, kicking off with the Dunlop 24H Dubai which took place this weekend. The races which are managed by Dutch agency Creventic, include a series of both 12 Hour and 24 Hour races. Currently there is the 24H Dubai which has already taken place, then the 12H Zandvoort, 12H Italy, 24H Barcelona and the 12H Hungary. Most of the participants will still take part in other endurance series such as FIAWEC and BES.
In Dubai, the Swiss team Stadler Motorsport completed the race successfully by finishing first in the A6-Pro class after 603 laps ahead of two Mercedes-Benz teams. Stadler Motorsport's winning Porsche 911 GT3 R was driven by Swiss Rolf Ineichen, Mark Ineichen, Marcel Matter, Adrian Amstutz and German Christian Engelhart. Second in this class was ALLINKL.COM Münnich Motorsport team in their Mercedes-Benz SLS AMG GT3 driven by René Münnich, Rob Huff and Marc Basseng.
One Mercedes-Benz SLS AMG GT3 of Team Abu Dhabi by Black Falcon driven by Khaled Al Qubaisi, Jeroen Bleekemolen, Abdulaziz Turki Al Faisal, Hubert Haupt and Adam Christodoulou finished third in the A6-Pro class. Their sister car retired after suffering electronics problems. Just like any other 24 Hour race, there were various incidents and accidents that saw drivers and teams lose time with the RAM Racing Ferrari 458 GT3 suffering a one hour time loss after an accident while SX Team Schubert's BMW Z4 GT3 suffered a similar time loss while fixing broken suspension.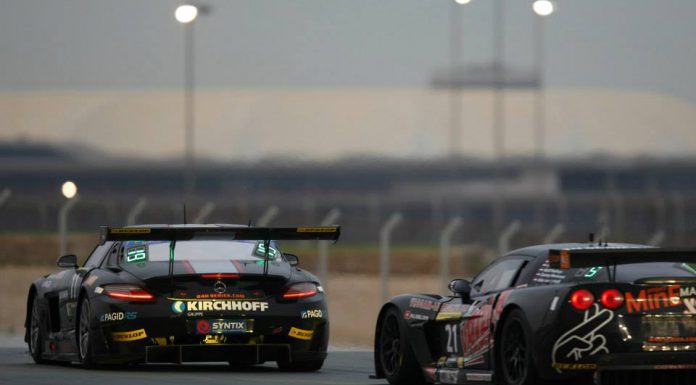 In the A6-Amateur class, Dragon Racing team's Ferrari 458 Italia GT3 finished first driven by Jordan Grogor/Khaled Al Mudhaf, Mohammed Jawa and Frédéric Fatien. They were followed closely by rhino's Leipert Motorsport Lamborghini Gallardo GT3 of Oliver Webb, Isaac Tutumlu Lopez, Jan Stovicek, Yoshiharu Mori and Jeroen Mul. Third in this class was Spirit of Race Ferrari 458 GT3.
Other classes such as the Porsche Cup were won by FORCH RACING by Lukas Motorsport Porsche 997 Cup, followed by a Black Falcon Porsche 997 Cup. JR Motorsport claimed the top spot in the A5 class in their BMW E46 GTR, Dutch Racing Divas on the other hand won the A3T class in their the Schubert Motorsport-run BMW 320D.
Other than just racing, there were various activities all in form of entertainment so make sure you attend the next 24 hour race if it happens to come to a place near you!