Lots of interesting things have come out of the ongoing 2014 Consumer Electronics Show in Las Vegas. We didn't think we would find anything to top BMW's self-drifting car, until we stumbled upon this Monster Audio equipped Lamborghini Veneno Roadster.
The audio specialists from Monster have collaborated with Lamborghini to fit the €3.3 million Veneno with their special Pure Monster Sound audio system. The Audio system has been tuned by Noel Lee,
the same man behind the popular Beats by Dre line of headphones and speakers.
"Producing a sound stage for this car is a particular delight for me and I am proud that Lamborghini placed its trust in Monster to do this. Lamborghini stands out for being the best Italian luxury super sports car manufacturer and it's a privilege for me to be onboard with this project," said Lee.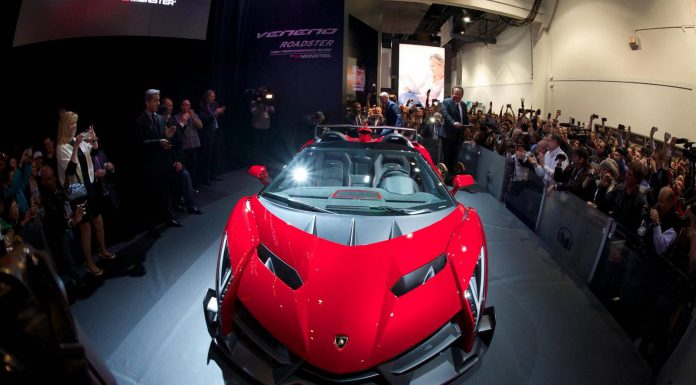 The Veneno's audio system uses the company's latest technology and sonic innovations to provide the driver and passenger with the full experience of live music. According to Monster, it's as close to live music as being on stage with the musicians.