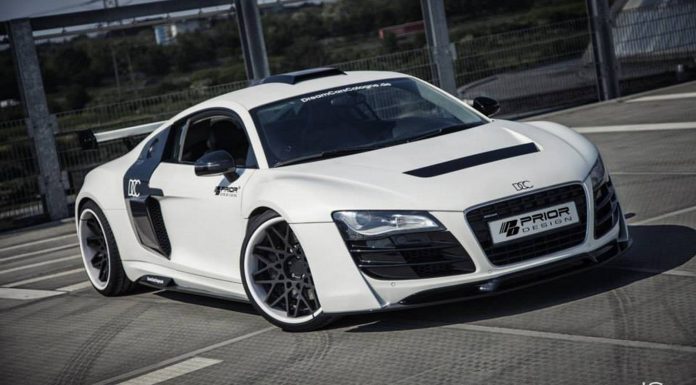 The Audi R8 PD GT850 by Prior Design is without a doubt the most insane road-legal upgrade you can have for your Audi R8. While various tuners such as Underground Racing offer twin-turbo packages for the Audi R8, none of them can match the GT850 by Prior Design in terms of road presence.
Featuring a completely revised front fascia with a new bumper, wider front apron and carbon fiber splitter, it is aggressive personified. Additionally, it features two additional air inlets covers and new mudguards. Moving along the Audi R8 PD GT850, Prior Design added a new set of side sills with four integrated LED lamps and a side cover completed in carbon fiber. At the tail end, Prior Design fitted a massive tail spoiler along with a new bumper and a set of wider wheel arches. The final modification is a carbon roof scoop!
This particular Audi R8 PD GT850 by Prior Design comes courtesy of the crew at DCC. Unlike the regular ADV.1 wheels offered on the normal Prior Design R8, it is wearing its own unique matte black wheels.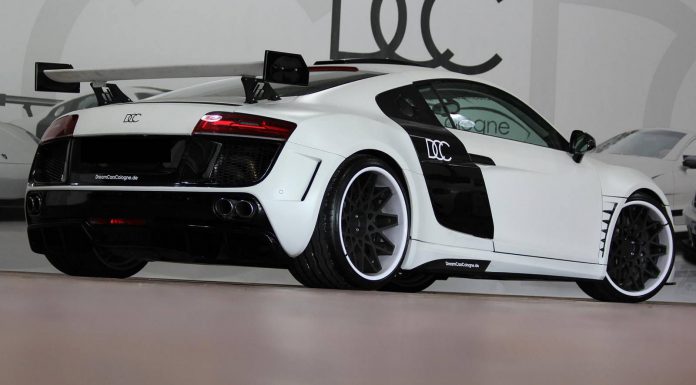 As for the 4.2-liter V8 engine, power can be increased from 420 to 475hp at customer request. Or if a larger upgrade is required, a compressor system can be added for a full 565hp. The price for the small increase is 5,900 euros. The complete aerodynamic kit costs 24,900 euros with a complete paint job and assembly costing extra.
Rotiform, Capristo Exhaust, Prior Design Gt850 Widebody