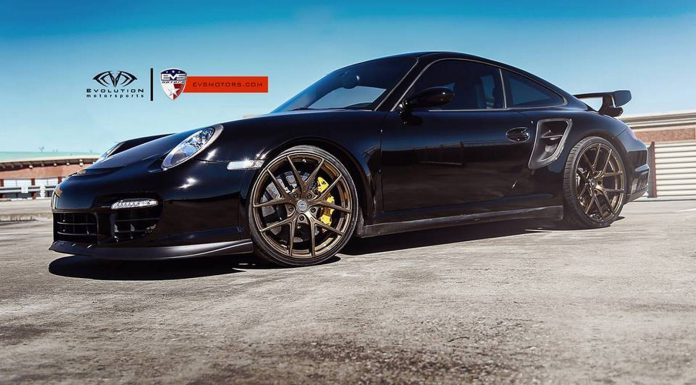 With the obvious exception of the Porsche 911 GT2 RS, the regular 911 GT2 is definitely one of the most knifes edged sports cars that has ever rolled out of Porsches German factory.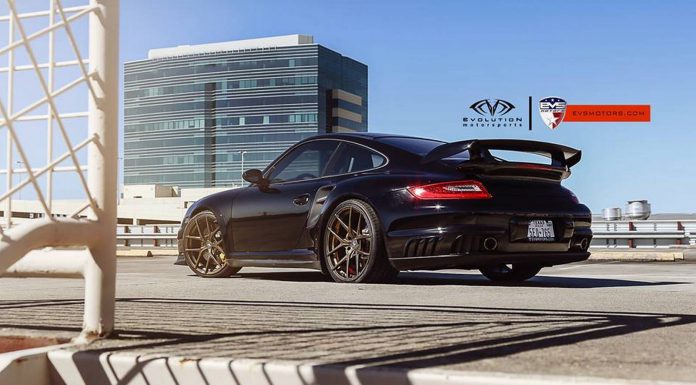 The 997 generation GT2 features a 3.6-liter six-cylinder engine with twin turbos. Consequently, it delivers 523 hp at 6,500 rpm and 500 lb-ft of torque at a low 2,200 rpm. Consequently, it can reach 100 km/h from a standing start in just 3.6 seconds and a top speed of 330 km/h (210 mph). With all the aforementioned power going to the rear wheels, the GT2 can be quite tail-happy when encouraged to misbehave.
The following Porsche 997 911 GT2 however, is even more impressive than the normal car thanks to the crew at EVS Motors in Houston, Texas as well as tuners EVOMSit. The two companies offer a selection of different upgraded tunes for the 911 GT2 with power ranging from 620 hp to 650 hp!