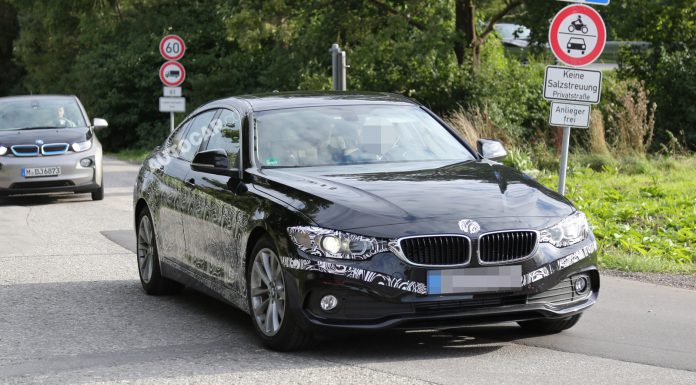 Recently, official patented images of the BMW 4-Series Gran Coupe emerged as well as our suggestion that the car could debut at the Geneva Motor Show 2014 in early March. Now, conformation has unofficially come confirming that we will indeed see the 4-Series Gran Coupe make its public debut at Geneva.
Additionally, it is being reported by Autocar that the BMW 4-Series Gran Coupe will maintain the same wheelbase and overall length of the regular 4-Series. It will however obviously feature a taller roof to provide additional cabin space and warrant it being called the 'Gran Coupe'.
When the car first debuts, it is expected to arrive in 428i and 435i specifications. These engines will remain untouched from the regular 4-Series Coupe, meaning the 428i Gran Coupe will be powered by a 2.0-liter turbocharged engine deliver 240 hp. The BMW 435i Gran Coupe will then receive a 300 hp 3.0-liter turbocharged unit. Thankfully, manual transmissions are said to be available for both along with an optional eight-speed automatic.
Most excitingly however is the fact that the 4-Series Gran Coupe would actually receive an M variant. If this turns out to be true, then the M4 Gran Coupe would feature the same twin-turbocharged 3.0-liter six-cylinder delivering 425 hp of the new M3 sedan and M4 coupe.
[Via Autocar]