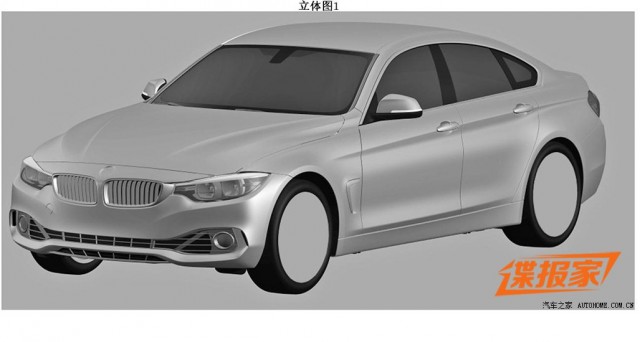 Talk about a BMW 4-Series Gran Coupe is nothing new. As a matter of fact, just last month a prototype was spotted testing with minimal camouflage fully showcasing the car's new design. Now, images have leaked online reportedly showing the official patented drawings of the car!
As you would expect, these patented drawings highlight that the upcoming BMW 4-Series Gran Coupe will essentially look identical to previous prototypes seen undergoing preliminary testing. Consequently, the car looks very similar to the current 3-Series Gran Turismo but with the small styling changes present on the 2014 4-Series.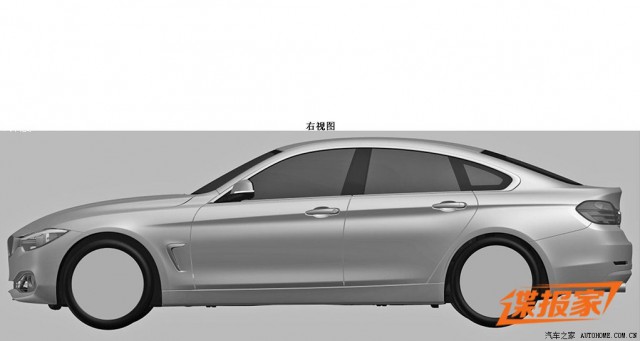 While it may appear as though BMW could be competing with itself with the 4-Series Gran Coupe, the German automaker is believed to be targeting the Audi A5 Sportback. One key advantage the 4-Series Gran Coupe has over the A5 Sportback is that it will be available in North America.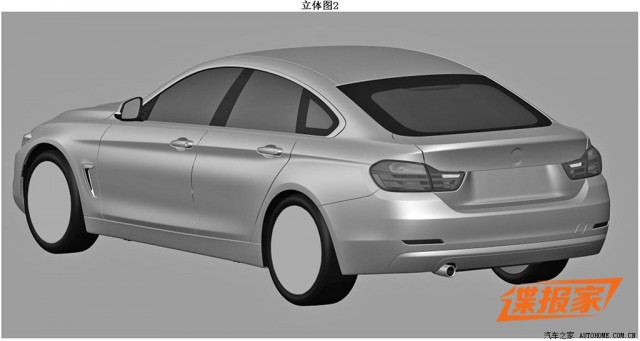 Specific variants and engine details available on 4-Series Gran Coupe models are currently unknown, but when launched, expect to initially see a turbocharged four-cylinder 428i followed by a turbocharged six-cylinder in the 435i Gran Coupe.
It is currently unclear when the BMW 4-Series Gran Coupe will debut. However, with the new M3 and M4 debuting at Detroit, a reveal at a later date possible at March's Geneva Motor Show 2014 seems likely.