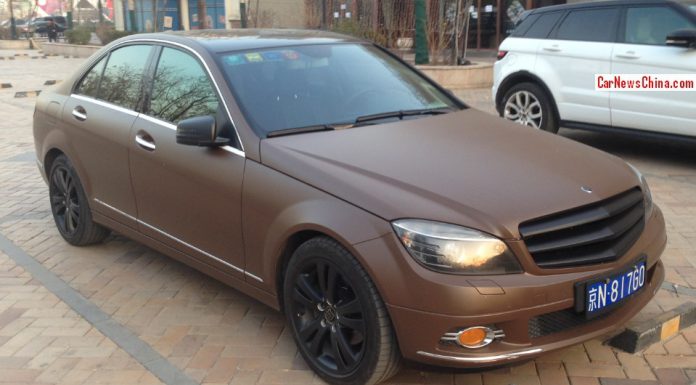 Wrapping your car in matte black is pretty cool, especially if it is a Lamborghini Aventador. Feel like wrapping your car in matte blue, matte grey or matte white? Fair enough. But wrapping a Mercedes-Benz C-Class is matte brown? No thanks.
Well, unfortunately a Chinese owner did exactly that with their C-Class and the car was recently spotted parked near the Solana shopping mall. Additionally, this Mercedes-Benz C-Class features a matte black front grille from Brabus and matte black wheels. Making these modifications even worse are Brabus badges.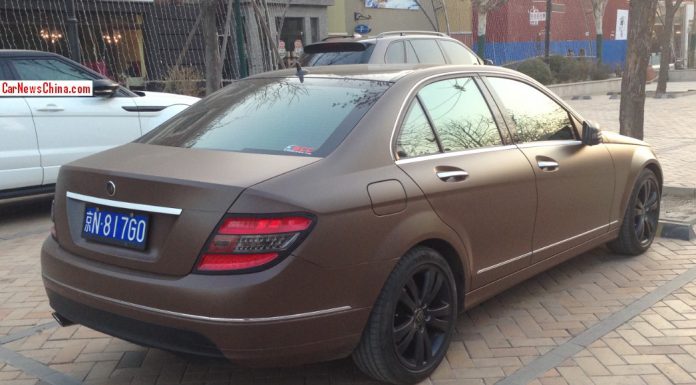 Completing these changes are black wing mirror caps as well as strange orange foglights.
[Via Car News China]