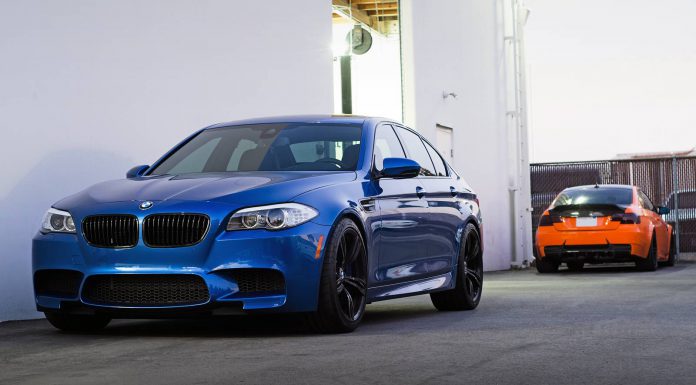 European Auto Source (EAS) have recently finished work on a 2013 BMW M5 and a 2013 BMW E92 M3. Neither of these cars are completely shocking or over the top, but both are still more than extreme enough to turn heads wherever they go.
As for the BMW M5, the first order of business was to eliminate all of the ugly chrome trim. As a result, gloss black painted kidney grilles from IND were installed as well as black side marker gills. Additional features include a carbon fiber rear diffuser courtesy of Challenge and an Eisenmann race exhaust system featuring 102 mm quad black exhaust tips.
This new exhaust system not only looks the part but also brings a whole new level of sound to the twin-turbocharged V8 beast. Completing the changes are a set of H&R sport lowering springs, Macht Schnell wheel spacers and BMW's Performance carbon fiber rear spoiler.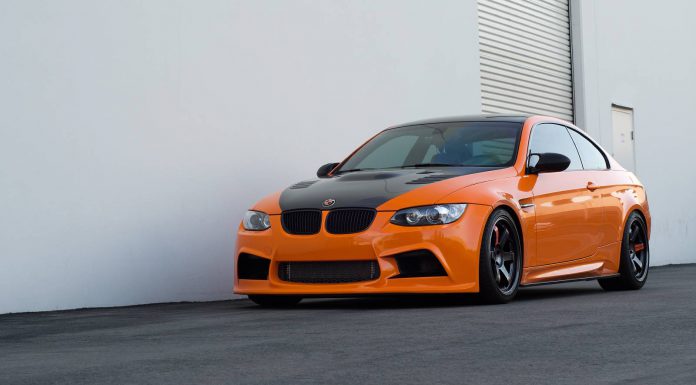 Moving onto the BMW E92 M3 coupe, it features an Arkym wide body kit with a Fire Orange vinyl wrap. Additionally, it has been fitted with an ESS VT2-625 supercharger system running 6.5 psi of boost. It also features a high capacity intercooler system, Macht Schnell Bypass Track Pipes and an Eisenmann Race muffler. All of these performance modifications add 190 hp at the wheels and 90 lb-ft of torque.
Additionally changes include KW V3 coilovers, 18-inch Volk TE37SL Black Edition wheels measuring 9.5-inch at the front and 10.5-inch at the rear.