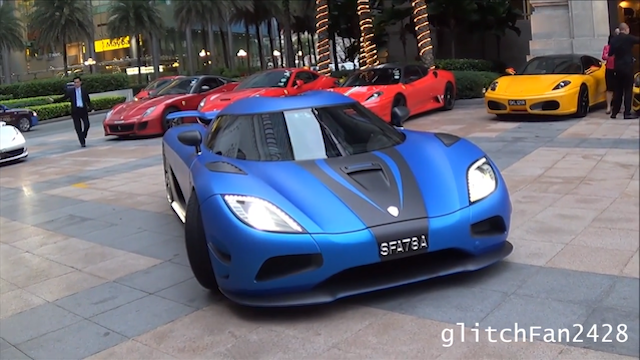 As you may recall, back in mid-June the very first Koenigsegg Agera S delivered to Singapore sold for the equivalent of an incredible $5.3 million. Thankfully the new owner, Ms Angela Tan hasn't decided to keep it locked up in a secure garage and is regularly seen cursing around the country as can be seen in the video below!
[youtube]http://youtu.be/sJZWi20I01k[/youtube]
As a reminder, the Koenigsegg Agera S features a 5.0-liter twin-turbo V8 engine producing 1,040 hp. As a result, it can sprint to 100 km/h in under 3 seconds and onto a top speed in excess of 400 km/h!