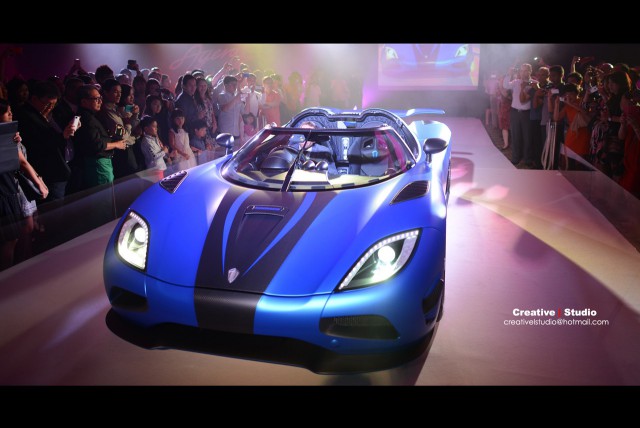 While attending the recent Koenigsegg Agera S unveiling in Singapore, Creative Studio went along and shot the following stunning images of the very first Koenigsegg to have entered Singapore's market following the CCX which recently left Singapore.
The following Koenigsegg Agera S was revealed to 200 VIPs and guests at a launch party at the Ritz Carlton Millenia hotel and during the unveiling, the Motorway Group of Companies was announced as the official distributor for Koenigsegg's in Singapore.
Chief Executive Officer of Motorway Group of Companies Michael Lim said, "We are deeply honoured to be the first in Singapore to present the Koenigsegg to the market. It was not an easy task to secure the production and transportation of the car. It took us more than a year to do so. Being appointed by Koenigsegg to represent them in Singapore is a perfect gift for Motorway as we celebrate our 21st year of establishment this month."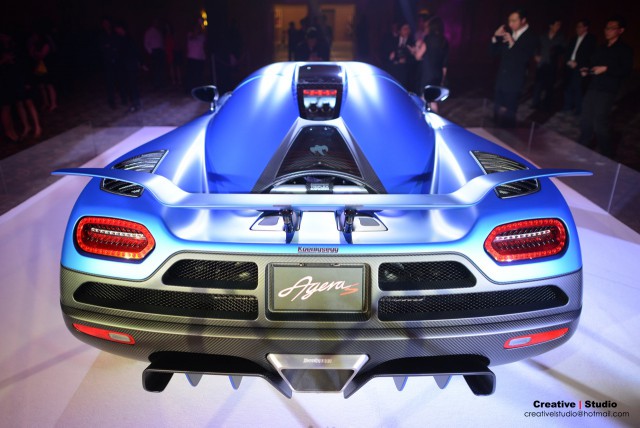 Before the night wrapped up, a lucky buyer was found for this incredible matte blue Koenigsegg Agera S with Ms Angela Tan purchasing the car for a cool $5.3 million.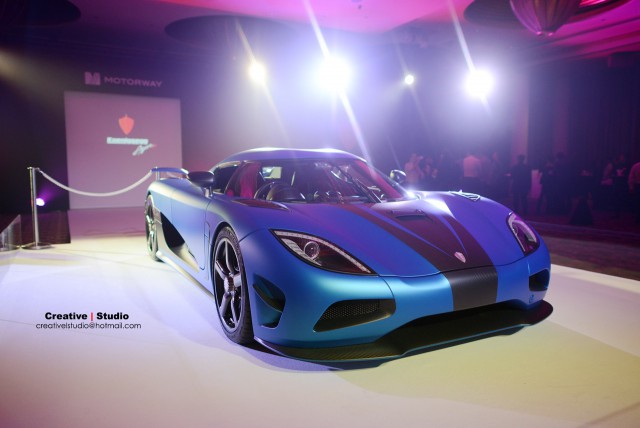 As a reminder, the Koenigsegg Agera S features a 5.0-liter twin-turbo V8 engine producing 1,040hp. As a result, it can sprint to 62mph in under 3 seconds and onto a top speed in excess of 250mph.