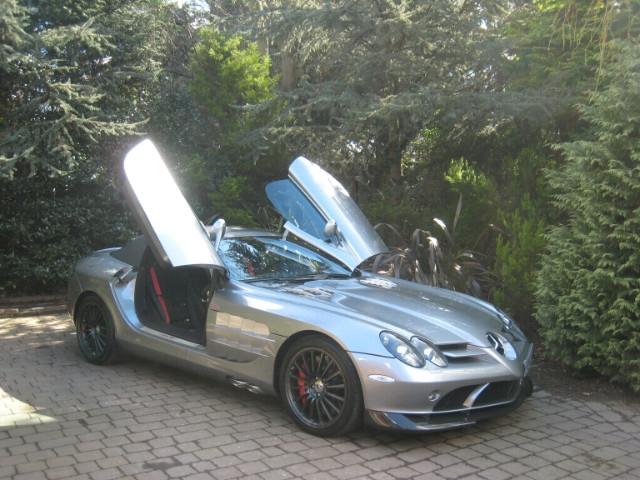 The standard Mercedes-Benz McLaren SLR features a 5.4-liter supercharged all-aluminium V8 engine producing a total of 617 hp and 580 lb-ft of torque. However, for those that felt that wasn't fast or powerful enough, the Mercedes-Benz SLR McLaren 722 Edition was later offered. Featuring an uprated version of the same engine, it produces a Lamborghini Murcielago LP640 equalling 640 hp and 600 lb-ft of torque at just 4000 rpm. Welcome the 722S, a hardened SLR with the jaw-dropping looks of the SLR with a little more aggression and a small hike in performance.
The 722S is based on the 722 Edition but attracts a bit more attention with its ability to drop the top and cruise in style. Featuring the same engine as the 722 Edition coupe, it can hit 100 km/h in just 3.6 seconds and a top speed of 334 km/h (208 mph). Limited to just 150 units, it is a truly rare automobile.
One of the 150 units is currently in sale in the UK for a staggering £299,500 (around €360,000)! If you get a little cash than you expected for Christmas and are interested in purchasing this fantastic 2010 car which has covered just 845 miles, then check out the full advertisement here!