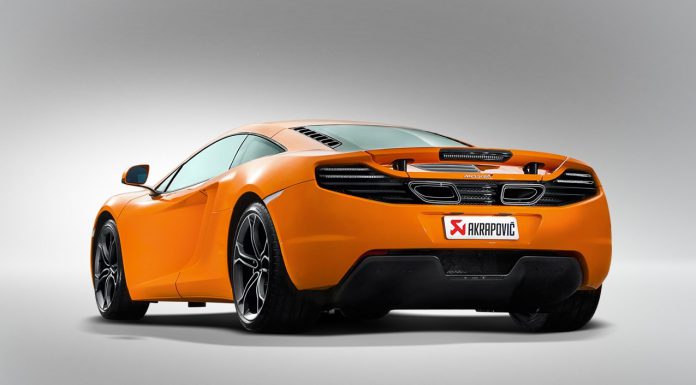 Exhaust specialists, Akrapovic have been working on one of their legendary 'Slip-On' exhaust systems for the spectacular McLaren 12C Coupe and Spider. Manufactured from selected titanium alloys, the Slip-On Line exhaust unit features the latest exhaust construction technology to boost the McLaren 12C's performance, whilst producing an even more prominent V8 burble although not an overbearing sound making this the perfect exhaust for everyday use.
Constructed throughout in titanium, the Slip-On Line replaces the standard system and is the easiest and most effective way to extract performance and sound via the exhaust system. The Slip-on Line features formed and welded sections and specialist construction techniques to maximise performance and the quality of the sound output throughout the rpm range.
The Slip-On Line gives epic results in terms of reduced weight for a greater power-to-weight ratio, and increases torque and power output, a win-win situation. Because the Slip-on Line system also allows the exhaust to 'breathe' at higher engine revs – but retain a heart warming tone at lower engine rpm – the throttle response is also greatly enhanced.
The exhaust tips have been finished in a beautifully crafted carbon-fiber also enhancing the look of the tips as with all of the socialists projects, we can't wait to hear it in action!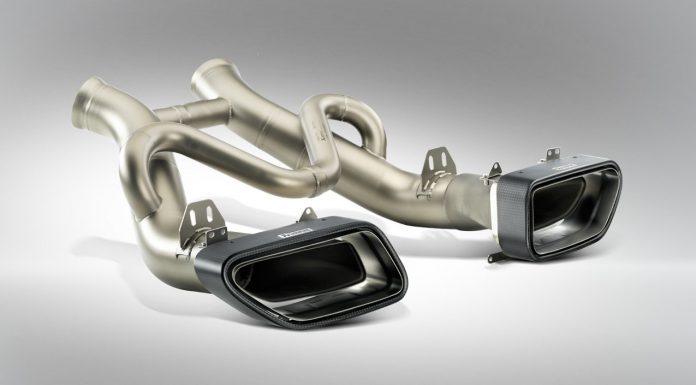 Are you a fan of the 12C? Be sure to check out GTspirit's road test of the British supercar!