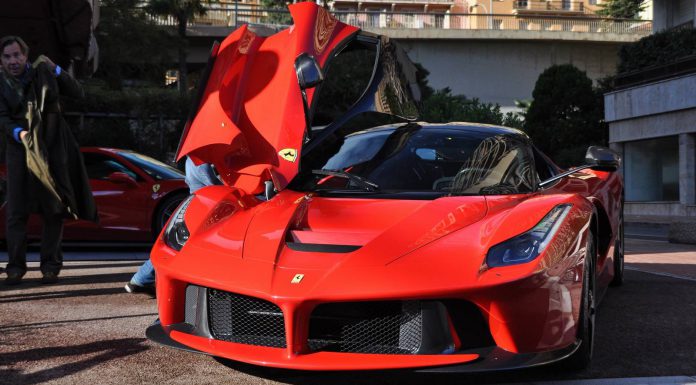 For any Formula One fanatics out there, you'll know that next year the formula will be really shaken up. Not only in terms of technology and engines used, but also in terms of which drivers will be racing at which teams. One of the biggest driver changes is happening over at Scuderia Ferrari with the underperforming Felipe Massa ditched in favour of 2007 F1 World Champion Kimi Raikkonen who will be racing alongside Fernando Alonso.
Raikkonen hasn't always had the best relationship with Ferrari and in order to sweeten the deal for both him and Alonso, reports have emerged suggesting that if either Raikkonen or Alonso win next year's Formula One title, they will be awarded a brand new 2014 LaFerrari!
This is quite a prize considering that all other prospective LaFerrari owners have to have a collection of at least 5 other Ferraris and each is hand selected by Ferrari president Luca di Montezemolo. Oh yeah, and the fact that either of these two drivers could be awarded arguably the world's most advanced supercar worth well over $1 million completely free is something to motivate the both of them.
As a reminder, the Ferrari LaFerrari gets a 6.3 liter V12 which is connected to an electric motor similar to the system on the McLaren P1. This new Ferrari V12 has an output of 800 hp at 9.000 rpm and 700 Nm at 7.000 rpm while its electric motor has a maximum output of 163 hp and 270 Nm of torque. That delivers a total combined power output of 963 hp, allowing the LaFerrari to do 0-100 km/h in less than 3 seconds, 0-300 km/h in 15 seconds and a top speed in excess of 350 km/h.