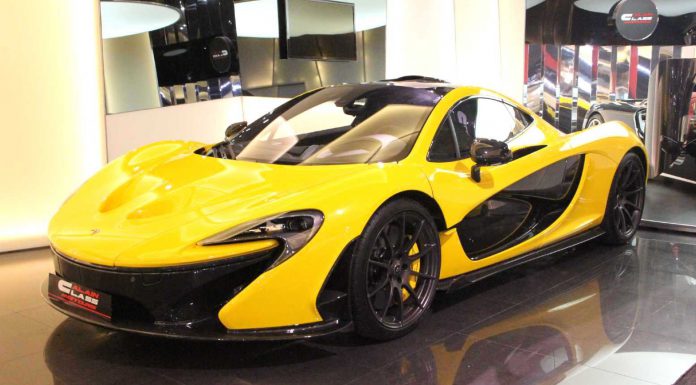 McLaren P1's have slowly been making their way to owners for a month now. Today, rather unexpectedly, the first pre-owned car was advertised for sale by Dubai-based dealership Alain Class. The McLaren P1 in question is chassis number 62 which we have to assume is the very first example delivered to the Emirates!
The car on offer is finished in with a yellow exterior and black interior with alcantara and carbon fibre. The advert reveals it is as new with delivery miles on the clock. We wonder how long this car will hang around, considering the news that the McLaren P1 is now full sold out!
The car itself needs no introduction. In case you've been living under a rock for the past year, here's a quick summary… The McLaren P1 is a limited production hyper car, built in Woking by McLaren Automotive. Only 375 examples will ever hit the road, McLaren have already announced that every one of those is allocated to a customer.
McLaren have marketed the car with focus on its aerodynamic profile. It produces a class-leading 600kg of downforce, thanks in part to a rear spoiler that extends rearwards by up to 300mm on a racetrack, and by up to 120mm on the road. The engine is a 3.8 litre V8 producing 727 bhp and 719 Nm coupled to an electronic powerplant with 176 bhp and 260 Nm.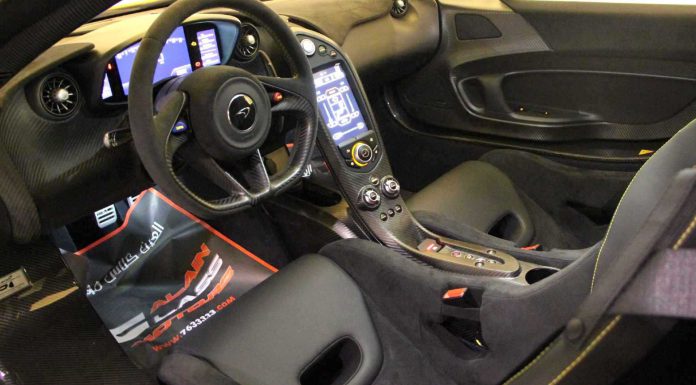 Both, combined have an output of 903 bhp and 978 Nm. The McLaren P1 travels from 0 to 100 km/h (62 mph) in 2.8 seconds, 0 to 200 km/h (124 mph) in 6.8 seconds and 0 to 300 km/h (186 mph) in 16.5 seconds!