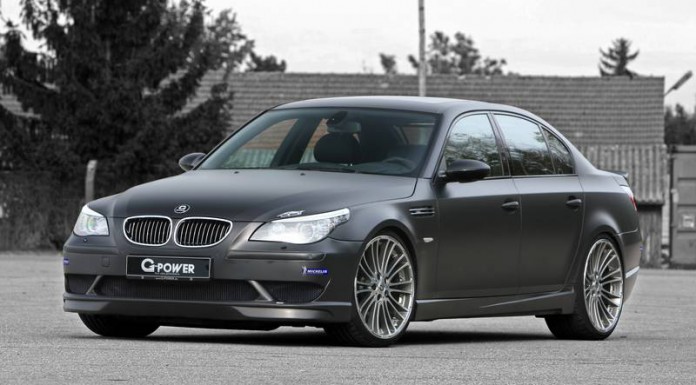 To celebrate 30 years in the business, G-Power released an all new Mono-Kompressor system for the V10 engine found in the previous generation BMW M5 and BMW M6. It offers more modest upgrades than other supercharger systems G-Power offers. What it lacks in power, it certainly makes up for in affordability!
The limited edition 30-part kit features just one supercharger rather than G-Power's normal twin-supercharger setup. Just one supercharger and a belt drive the Mono-Kompressor system which is available in a number of power outputs.
The first stage of the G-Power system features a low-boost setup with just 0,3 bar rel. (about 4.4 psi). It boosts power output by 77 hp for the BMW V10 engine, adding up to 580 hp. The system doesn't need an intercooling system and features a leaner belt drive compared to the one of the Bi-Kompressor system. The starting price is just 7.300 € excluding VAT.
The second stage features a slight increase in power, up to 600 hp for a small surcharge of 650 € excluding VAT. The third stage has higher boost at 0,5 bar rel. (approx. 7,2 psi). It also gets a complicated aluminium casting to replace the standard air box. Power is up to 620 hp and 600 Nm of torque with a further 640 hp and 620 Nm available according to the tuning.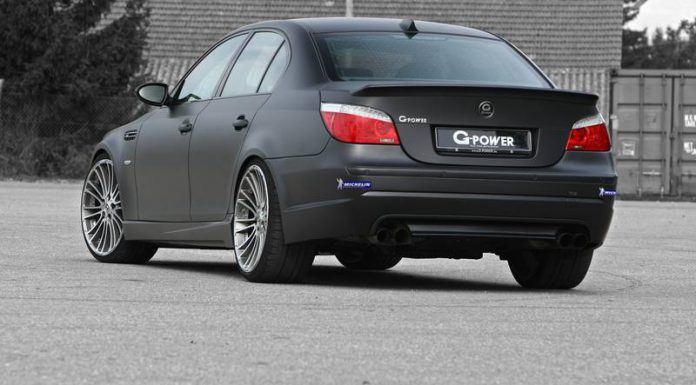 The next stage adds a back pressure reduced exhaust system with racing catalysts and a further increase of the boost level to 0,6 bar rel. (approx. 8,6 psi). In total, this produces 700 hp and 670 Nm of torque. The price is 14.500 € exclusive of VAT.