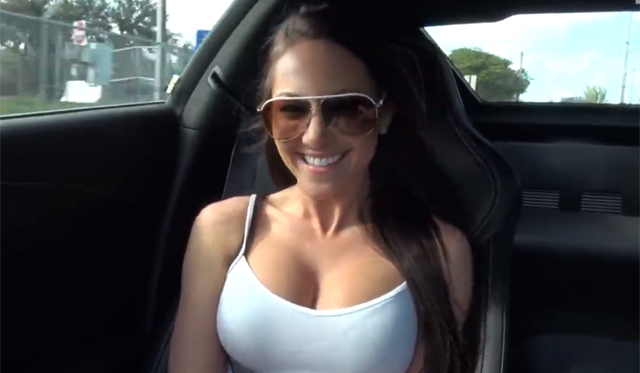 The 2014 Chevrolet Corvette Stingray is already thrilling driver's and journalists all around the world and judging by this video, it certainly impressive the everyday citizen.
[youtube]http://www.youtube.com/watch?v=4RJc1rA9Dpg#t=64[/youtube]
This clip features a bust brunette model riding shotgun in the new Corvette Stingray and she seems to be having the time of her life!
This isn't at all surprising that the standard 2014 Chevrolet Corvette Stingray pumps out 455 hp and 450 lb-ft of torque from its new LT1 6.2-liter V8 engine. This C7 Corvette is even more impressive however with it being tuned by TR3!