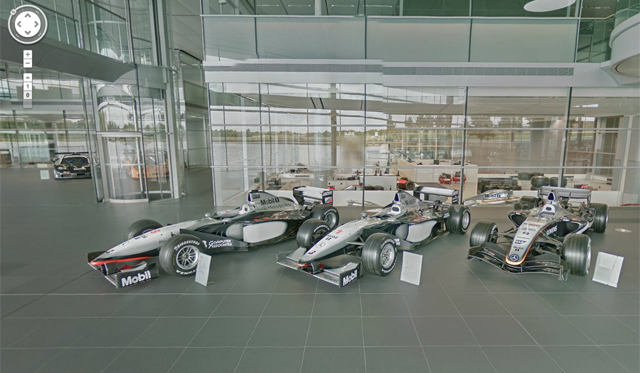 Not too long ago, Google Street View headed to the awesome Lamborghini museum at the company's Sant'Agata factory. Now, the team at Google are taking us inside the spectacular McLaren Technology Centre in Woking.
With a quick search of the facility, you will come across a seemingly endless number of former McLaren Formula One cars as well as a handful of F1's and a couple of McLaren MP4-12Cs.
Completed in 2003, the McLaren Technology Centre is located on a 500,000 m² site in Woking. It was constructed at a cost of around 300 million pounds and incorporates a selection of artificial lakes.
[Via Google Maps]