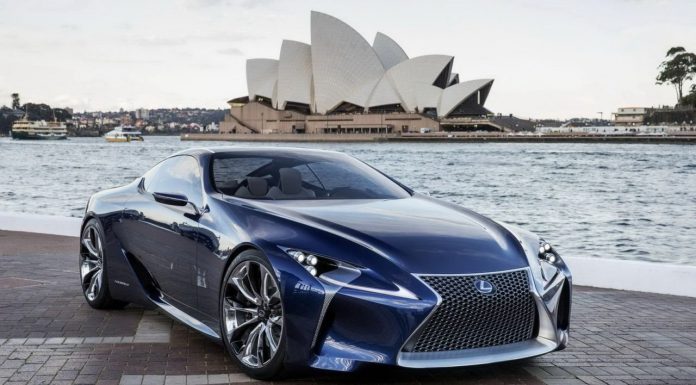 Talk about a successor to the awesome Lexus LFA supercar isn't new. In fact, it recently emerged that the jointly developed BMW and Toyota sports car could actually be a brand new supercar to succeed the LFA. Now, the man behind the Lexus LFA, Haruhiko Tanahashi has revealed his hopes of the outlandish Lexus LF-LC concept hitting the production line and replacing the LFA supercar. It could debut in production form at the Detroit Motor Show 2014.
While speaking about the car with Autocar, Tanahashi said, "I have the expectation that car will be launched. I personally hope the LF-LC will be built. I think most of Lexus's concept cars have been turned into production cars." Tanahashi then revealed that a higher priced and even faster sports car than the upcoming RC F Coupe makes sense for the brand and he isn't alone in this thinking.
Lexus' international boss Mark Templin revealed that the company wants a car like the LFA supercar to top out the firm's line of F products. "We want a whole level of real F products with a car like the LFA being at the top of it. It doesn't mean we have something on the drawing board," he said.
Some of the other upcoming F range of products from Lexus include the aforementioned RC F, a brand new GS F sedan and a next-gen IS F.
[Via Autocar]