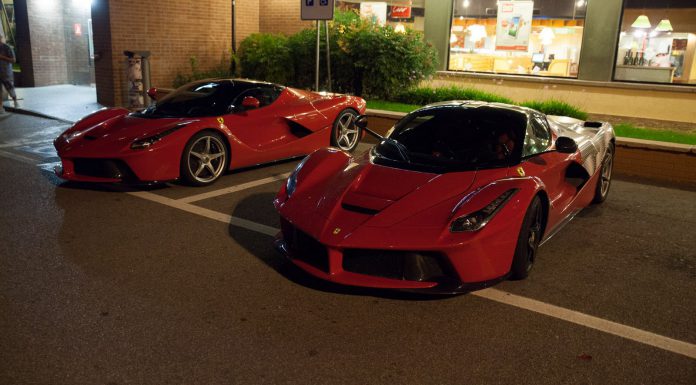 With just 499 units of the 2014 Ferrari LaFerrari pinned for the production line, it was inevitable that the Italian hypercar would eventually sell out. This is despite the fact that in order for someone to purchase a brand new LaFerrari, they must have a Ferrari collection containing at least three other of the automaker's past models.
Now confirmation has come courtesy of NBC News that the new LaFerrari has officially sold out. Of the 499 destined for the production line, 120 are heading to the U.S. While 499 units may not seem like many, it is actually 99 more than the amount of Ferrari Enzos which were produced 10 years ago.
The 2014 LaFerrari receives a 6.3 liter V12 which is connected to an electric motor similar to the system on the McLaren P1. LaFerrari's V12 has an output of 800 hp at 9,000 rpm and 700 Nm at 7,000 rpm while its electric motor has a maximum output of 163hp and 270 Nm of torque. That delivers a total combined power output of 963 hp, allowing the new Ferrari Enzo to do 0-100 km/h in less than 3 seconds, 0-300 km/h in 15 seconds and a top speed in excess of 350 km/h.
[Via NBC News]