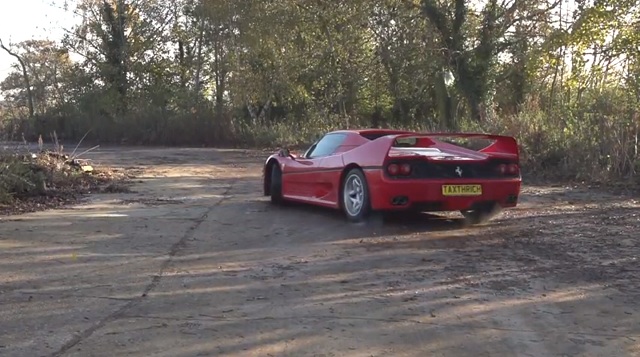 The Ferrari F50 is one of the all time great, a legend and one of the most desirable and rare cars ever to be built in Ferrari's factory. Not the sort of car you would expect to see being thrashed around a farm yard in serious anger! TaxTheRich have been at it again. After hooning around in an Enzo they have done the same in slow motion with one beautiful F50!
[youtube]http://youtu.be/H8naTS2QMPw[/youtube]
The combination of the massive 513hp and 1,020kg weight meant that this 21-year-old can will fly to 100km/h in a stunning 3.7 seconds, a spectacular time consider the age of this car. The topspeed of this F50 is also staggering, 312km/h, at that speed this carbon bodied F50 must really test the driver's bravery!